Sunday, March 31, 2013
"Fernando Pessoa died three years ago. Very few people, almost no one, even knew he existed. He lived in Portugal as a foreigner and a misfit, perhaps because he was everywhere a misfit," writes Dr. Pereira in his "Anniversaries" feature for a Lisbon newspaper in Antonio Tabucchi's novel Pereira Declares (New Directions).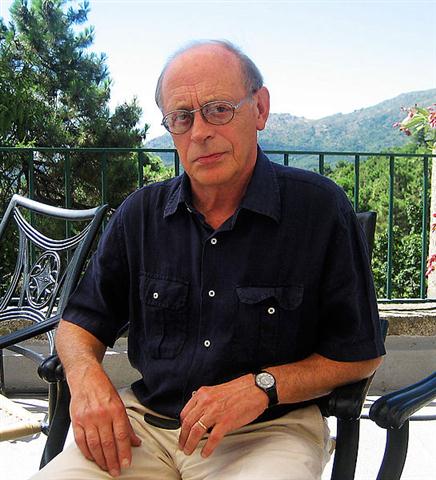 This past Monday marked the first anniversary of Tabucchi's death. Although we often publish an Obituary Note when someone in the world of books dies, last year I went a step further and wrote about my discovery of this Italian author, whose relationship to Portuguese culture--as well as Pessoa's life and work--has fascinated me since I was introduced to Pereira Declares more than a decade ago by Martha Cooley's simple question: "Have you read Antonio Tabucchi?"

And now, perhaps, is just the right moment for my own "Anniversaries" piece about him. When I was a bookseller, I used to love the challenge of handselling Tabucchi's books. It was a form of retail translation, as I searched for just the right words, depending upon the customer, to convey my love for his writing without scaring off a potential reader.

My thoughts have returned to Tabucchi for another reason. More of his work is appearing from Archipelago Books, which recently published The Woman of Porto Pim and The Flying Creatures of Fra Angelico, both translated by Tim Parks.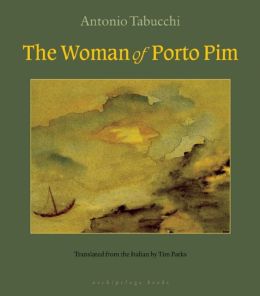 "I have felt very close to and lit up by Tabucchi's work since I first began to read him years ago," Jill Schoolman, Archipelago's publisher, told me. "I believe it's his own profound mixture of humanity (on both the individual/local and more universal planes), insight, his irrepressible need to play, his elusive ability to infuse dream with earthly matters, his fierce devotion to human dignity, and his exploratory ways--basically his kaleidoscopic mind and rare ability to love--that draw me to his work. Nothing is too small to illuminate for us, and nothing is too large to begin to chip away at, alter or ponder. I return to his books the way I feel the deep urge to return to old friends."

Archipelago will also release Time Ages In a Hurry, translated by Martha Cooley and Antonio Romani, next year and Tristano is Dying in Elizabeth Harris's translation soon after.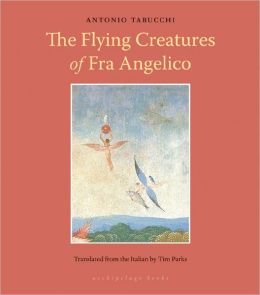 While that "handseller retail translation" theory I mentioned earlier may exist only in my imagination or dreams (a prospect I suspect both Pessoa and Tabucchi would approve of), I'm deeply curious about the actual process of translating Tabucchi. I asked Cooley how she and Romani, her husband, opened the door of Il tempo invecchia in fretta for English-language readers.

Noting that the author "writes about people for whom time itself is the key player in their lives," Cooley observed that "Tabucchi's vivid tales are suspenseful, surprising, quietly comic and very moving. Working with my co-translator, I've found it both great fun and greatly challenging to take each of these rich tales from Italian to English. How to handle Tabucchi's often long sentences--should we simplify them (good grief, no!) or shorten them (also no!) and, if not, how to make them sound just right? What to do with the speech of a young girl who switches between formal and informal ways of saying 'you' to the adult (a man who's ill, possibly dying, yet wry and affable) whom she's talking with? And how to render the half-affectionate, half-insulting nickname given by a former spy to the man he used to tail?

"For translators, working as a duo is wonderful. Collaboration opens up all kinds of possibilities, especially if (as in the case of my co-translator and myself) the two translators are (1) married and (2) quite well versed but not fully fluent in each other's language. Translation is a dance that starts and ends with sounds and rhythms. Meanings are essential, of course, but music comes first nonetheless--and music, like language, loves repetition."

Cooley mentioned that she'd re-read Pereira Declares quite recently: "My co-translator and I keep hearing in our heads all its haunting refrains--phrases and actions its reluctant hero keeps repeating to calm himself as momentous changes occur within and around him. Can any reader of this terrific short novel ever come across the words lemonade, omelette or obituary without also thinking of Pereira, so baffled and beleaguered yet so brave, too?"

The answer, for me, will always be no, never. Pereira lives, as his creator still lives, in all those irresistible words translated for us to read, re-read and share. "Rather than regret for what I have written, I feel regret for what I shall never read," Tabucchi wrote in a preface to Little Misunderstandings of No Importance (New Directions). And here am I, his retail translator, still handselling like a street vendor: Read Tabucchi! You won't regret it. --Published by Shelf Awareness, issue #1959.
Robert Gray
|
Comments Off
|