Friday, April 1, 2011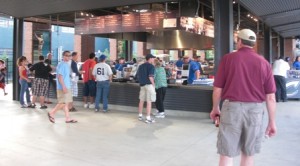 Last year's false rumor that newly acquired Boston Red Sox outfielder Carl Crawford wanted to open an antiquarian bookstore turns out to have been a diversionary tactic. Baseball and books are a team after all.

Fans arriving at stadiums this week for Opening Day are seeing an unexpectedly bookish addition to the usual array of food courts and souvenir stands. Every ballpark now has an official MLB Pop-up Bookshop, thanks to a last-minute deal worked out between Major League Baseball and the American Booksellers Association. The kiosks, designed to resemble dugouts with bookshelves, feature airport bookstore inventory, but with a distinctively indie staff picks twist.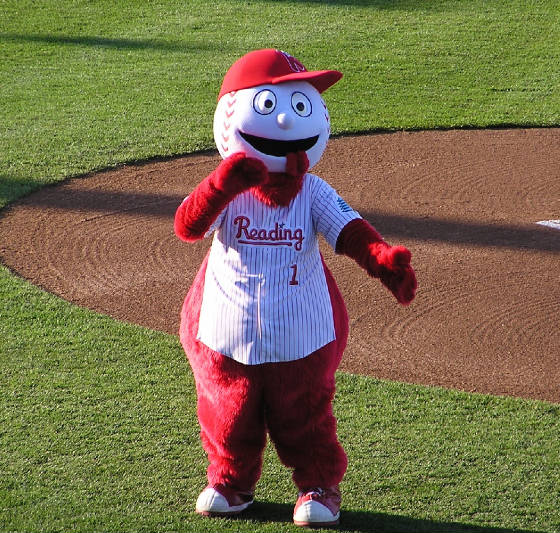 The idea for this project came about last summer when Geoffrey Jennings of Rainy Day Books, Fairway, Kan., read an article in the Kansas City Star about dwindling attendance at Royals games. The team drew an average of just under 20,000 fans per game in 2010, compared with 46,000-plus for the New York Yankees.

The article was accompanied by a photograph of a Royals fan, sitting by himself in an otherwise empty section and reading a book during the game. Baseball, with its slow pace and intermittent action, is a sport particularly suited to the reading life.

"My first thought was 'baseball and reading: the perfect combination.' Most people wouldn't bring a book to the stadium, but they might buy one there," said Jennings. "So I made an appointment with the Royals P.R. department. They were very receptive to the idea, and by mid-August we had a rudimentary pop-up bookstore in place at Kauffman Stadium."

The experiment proved to be such a success that Jennings shared his story with colleagues during the Midwest Booksellers Association fall trade show, and ultimately with ABA's Len Vlahos.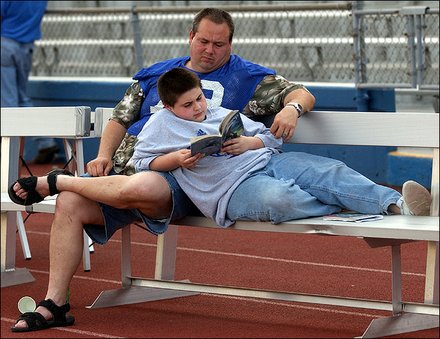 "After that, things moved fast," said Vlahos, who approached other regional bookseller associations to help coordinate the plan. Using Jennings's initial connection with the Royals' front office, Vlahos was able to meet with MLB officials and work out a preliminary deal that has resulted in the soft opening of MLB Pop-Up Bookshops this week. Proceeds from sales will be split between the regional associations and MLB. The kiosks and promotional materials feature three logos--MLB, ABA and the appropriate regional association.

At one point during the negotiations, MLB executives began exploring a possible deal with Barnes & Noble or Hudson News, but the ABA and regional associations kept the pressure on, pointing out that shopping local is important for big cities, too. The chains--like a pop-up, an easy out--were soon gone from the scene.

The negotiations were top secret. "We weren't absolutely sure until the last minute if this was going to come together, so we couldn't announce it until now," said Vlahos. "We think it's another great new way to get the 'shop indie' message across."

MLB Pop-Up Bookshops will carry books only. MLB spokesman Rick Simpson said, "We already sell non-book items at our concession stands, and we decided that magazines would not create the right impression on television. A fan reading a book is multi-tasking; a fan flipping through a magazine just looks bored."

Although MLB is putting a positive spin on the addition of bookshops in all stadiums, some analysts say the real advantage will be for bad teams like the Royals and Pittsburgh Pirates, who struggle to attract fans as the season wears on and wears out. At least three teams are already planning late-summer Bookmark Nights.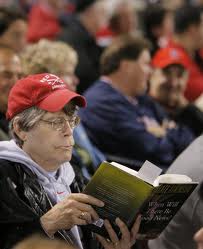 Even good teams can take advantage of the option, however. Book lovers are everywhere, on the field and off. St. Louis Cardinals manager Tony LaRussa "is an avid reader who would like to own a bookstore." Chicago Cubs outfielder Fernando Perez is a published poet who studied creative writing at Columbia University. And World Series hero Brian Wilson, the quirky closer for the champion San Francisco Giants, "has an abiding interest in crossword puzzles" and recently fulfilled a lifelong dream when he became a New York Times crossword clue.

The Red Sox owners sponsor the Great Fenway Park Writers Series, and the Boston Globe boasted that "only in one major or minor city could a sports franchise fuse the disparate passions of baseball and books into an enterprise as successful as this."

Sound like fighting words to me. Will MLB's Pop-Up Bookshops answer that challenge? On Opening Day, anything's possible.--Published in Shelf Awareness, issue #1429.
*Note: This essay appeared in the annual April Fool's Day issue, so no, you won't be finding any MLB Pop-Up Bookshops at ballparks... this year.
Robert Gray
|
Comments Off
|