Monday, May 28, 2012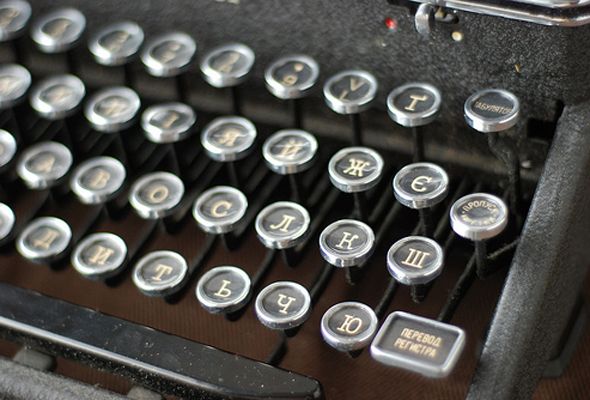 Vladimir Makanin will be there. Natalia Solzhenitsyn will be there. In fact, more than 50 Russian writers, publishers, librarians, journalists and historians are gathering in New York City during BookExpo America, where Russia is the guest of honor and focus of BEA's Global Market Forum.

As part of the Read Russia initiative, they will participate in an array of events at Javits Center and elsewhere in the city. According to organizers, Read Russia "will highlight the best of current Russian literature and nonfiction works as well as launch an Institute of Translation and a new 100-volume Russian Library of classics in English. Presentations will focus on fiction, politics and culture with events featuring readings, workshops and film screenings." Check out the schedule here.

On BEA's blog, the Bean, show director Steve Rosato called this "the most ambitious GMF program ever produced at BEA. I am very excited about the content that will be presented but also grateful too for such wonderful partners who had a grand vision that they are executing at such a high level."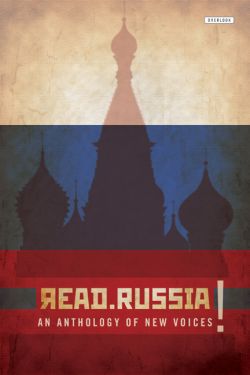 At the Javits Center, there will be a 4,000-square-foot display and performance space, hosting presentations for industry professionals on topics including the Russian book market, Russian literature in translation and new works. Other events will take place in Manhattan, Brooklyn and Queens, including an exhibition of art from Russian children's books (1881 to 1939) in Tribeca and Read Russia Roof, a series of late-night parties, music and performances at the Dream Hotel. Complimentary copies of Read Russia!: An Anthology of New Voices will be available at BEA and at Read Russia literary showcase venues.

I'm looking forward to attending some of these events and taking advantage of this unique opportunity to learn. What do I know about the contemporary Russian book world? So little that it's embarrassing.

I know Makanin's novellas Escape Hatch and The Long Road Ahead continue to haunt me more than a decade after I first read them. I know this passage from the latter story is as perfect an evocation of hope melded with hopelessness as I've encountered anywhere:


The following night, after he'd kindled his fire and made sure it would burn steadily for a while, he set out in the direction of the other fires.... wouldn't it be easier for them to build one colossal fire all together?... No, it seemed that it wouldn't. They convinced him. The very scattering of the fires could prompt the helicopter pilot to change his course a little and take an interest in what fires were burning at night and why. Whereas one fire is just a fire. Someone who had wandered off in the steppe might just be warming himself. No, everyone should build and light his own fire and keep it going and keep hoping.

I know, as I've written before in essays here and elsewhere, that Aleksandr Solzhenitsyn's work has been part of my reading life for nearly half a century and seeing his widow present the Solzhenitsyn Archive is going to be a compelling experience.

Most of all, I know that there is much, much more to learn... and to read.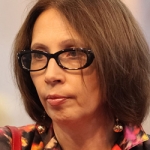 In an excerpt from the documentary short The Russians Are Writing! In Search of the (New) Great Russian Novel--which will be screened during BEA week--Olga Slavnikova (2017) observed: "Russia wants to be heard. Russia spends a fortune on the TV channel 'Russia Today,' but ignores a huge market of readers in the West. Literature is the one thing Russia has."

Zakhar Prilepin (Sin) noted that "Russians respond to life exactly as English, Americans, Germans do. Families fall apart. Territories are lost. War. Terrorism. Any pain. Any tragedy.... That's the stuff of literature."

"Russian literature will make a comeback as soon as Russian writers start writing not about uniquely Russian problems but universal human ones," said Mikhail Shishkin (Venus Hair). "That's what I want to write about--human existence."
As a reader, what do I want from Read Russia? The answer is deceptively simple: to discover the works of Slavnikova, Prilepin, Shishkin and others; to perhaps meet Makanin, an author capable of imagining all the contradictions and complexities inherent in characters who must believe, against all evidence, that "everyone should build and light his own fire and keep it going and keep hoping."--Published by Shelf Awareness, issue #1747.
Robert Gray
|
Comments Off
|