Tuesday, February 1, 2011
Tonight we are pleased to welcome (insert author's name here), who's been a friend of the bookstore for many years.

Here's a confession: When I was a bookseller, I invoked "friend of the bookstore" far too many times. It's one of those phrases we use during author introductions because it sounds so good, and is often followed by the visiting writer's generous expression of gratitude as well as--sometimes--a heartfelt paean to indie bookstores.

Long before Facebook devalued "friend," I struggled with the concept of bookstore friends. Frontline booksellers, book buyers, events coordinators or bookshop owners can claim friendship with authors, but bookstores--bricks, mortar, shelving, cash registers--have fans. It's about people, not semantics.

Bookstores don't read books. Booksellers do.

This week I'll tell you a friend-of-booksellers story. Since the Northshire Bookstore, Manchester Center, Vt., was the place where I said "friend of the bookstore" occasionally for more than a decade, it seems an appropriate setting for our tale. Now all we need are some characters, so let's cast Jon Clinch, author most recently of the excellent novel Kings of the Earth, as the writer, with Erik Barnum and Karen Frank as the booksellers.

Once upon a time (let's call it 2007), an ARC arrived at a bookshop, as often happens in the beginning of author-bookseller friendship stories.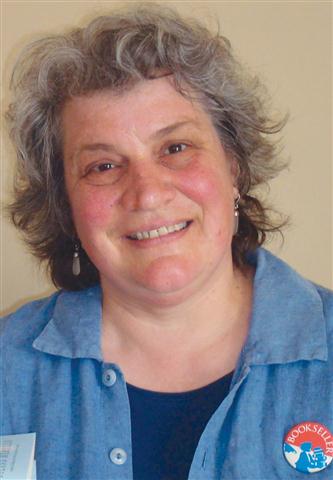 Karen recalls that she "noticed a galley by a debut author with an intriguing cover and the snappy title of Finn [featuring Huckleberry Finn's 'Pap'] in the buying office. I have always been greedy for fiction by a new author and dove right in. I had never read anything like it. I was shocked and thrilled. After passing it on to fellow booksellers Nancy, Liz and Erik, we began to discuss the novel and agreed that we all needed to get behind this book. And we did, using individual shelf talkers, a group shelf talker (which has only been done twice) and our verbal powers of persuasion. Many readers who trusted us got behind Finn, too, choosing it for book groups and buying it for friends. The response was overwhelming."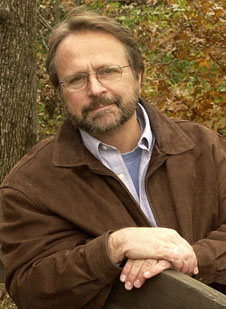 The first time he visited Northshire "as a writer," Jon introduced himself to Karen. "I'd gotten word from Random House rep Michael Kindness that she admired Finn. That was a weird and uncomfortable moment, believe me. I'd just driven four hours with my in-laws in the car, on top of everything. My wife and I lived in Pennsylvania at the time, and we passed within a few miles of Manchester on our weekly commute to our place in Vermont. Northshire was an important landmark and a favorite stop for us. The shift in my relationship with the store--How is a writer supposed to act in a bookstore, anyhow? What's he supposed to expect? What do they expect of him?--seemed a little daunting. I should have known that it wouldn't turn out to be all that difficult.

"Karen introduced me around, and I'm willing to bet that one of the folks I met on that first day was Erik. Early on we started talking music. We're both guitar players, and we both adore the late John Hartford. That right there is enough to build a friendship on. We talked books, too, of course. We learned quickly that although our reading tastes intersect at a great many points, they're nowhere near identical. That's okay. It gives us something to laugh about--and it keeps Erik on his toes when he's making recommendations. Our relationship is sustained the way all good relationships are, really, by little stuff: eagerness to see each other more than anything else; that basic human connection."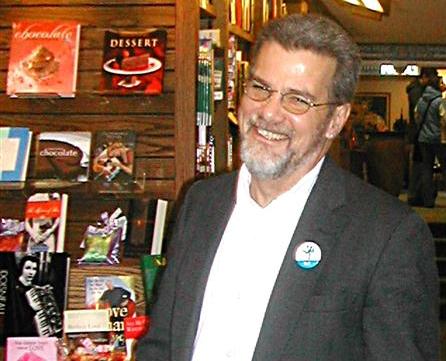 Although Erik received a Finn ARC because Karen knew of his love for Mark Twain's work, he was initially a reluctant reader: "I'm normally not a fan of what she calls 'rewrit lit,' but she caught me when I was at a point where I hadn't found anything good to read in a while. I loved the book, and touted it to other booksellers who signed on to the Finn train."

Shortly after that, Erik and Jon met and learned of their mutual admiration for Hartford's music: "At one of his early visits, I happened to bring my guitar to the store to give a lesson after work," Erik says, "and he mentioned that he was a guitarist also. We wound up playing some tunes on the sales floor, swapping out the guitar as we each played tunes that we loved. He plays a unique and great rendition of Johnny Cash's 'Big River.' "

After writing Kings of the Earth, Jon sent a copy of the manuscript to Erik, who "was the first civilian other than my wife and my daughter to see Kings when it was finished."

Erik "realized it was something special and altogether different from Finn, a character-driven piece that just sang to me. I teased Jon that I loved Kings in spite of the fact that he wrote it, and the Clinch train moved out of the station again, in much the same way--ending in me hosting his Kings of the Earth event in the store."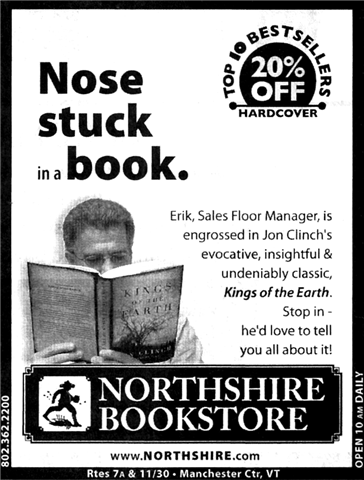 Tonight we are pleased to welcome Jon Clinch, who has been a friend of Northshire booksellers for many years.

"Jon and Wendy Clinch had been (and still are) loyal customers of the Northshire and we were already on chatting terms about books," Karen observes. "After meeting and talking to Jon after the publication of Finn, absolutely nothing changed. He was still charming, eloquent and interested in everyone's reactions. Jon is one of the more delightful and sincere authors I have met in my 10 years as a bookseller and I will always remember Finn as a completely rewarding experience. In fact, it continues to be my great pleasure to recommend this marvelous novel."--Published in Shelf Awareness, issue #1378.
Robert Gray
|
Comments Off
|