Sunday, February 27, 2011
It just happens. Sometimes a book can spark intensely personal conversations between strangers. Talented readers--even battle-weary booksellers, authors, librarians, publishers, agents, editors and others in our trade--know this.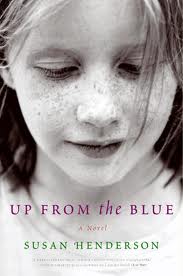 When I first read Susan Henderson's Up from the Blue as an ARC, my bookseller radar sensed that it might be one of those novels that would prompt many intense, quiet conversations. On my top 10 reads list last year (Shelf Awareness, December 9, 2010), the book explores some tough emotional territory through the prism of an eight-year-old girl's fierce determination to understand her family's disintegration. The story is heart-wrenching, yet, ultimately, earns a hard-won measure of hope. I asked the author to share some of her conversations with readers since the novel's publication last September.

If there's a defining characteristic for Tillie, the narrator, it "is that she's wonderfully obstinate," Susan observes. "She has an oomph--that thing that also makes her a handful--but I think it gives her courage, and she's determined to find humor and love and hope wherever she can. I wanted to use those strengths as I pulled that knot loose so that she wasn't stuck in time, and so she had a full range of choices for her future--not sugar-coated, but still hopeful."

At bookstore events, when Susan reads a passage about Tillie's habit of biting classmates, she often notices a particular expression on the face of someone who "knows what it's like to walk home from school as the one who's seen as the problem. And they know what it's like to enter a house full of secrets and try to make sense of it without ever breathing a word."

She adds that there is a "kind of code trauma survivors tend to speak in when they approach me at readings--they'll say the briefest thing that allows them to keep it all safe and contained: 'I felt like you were writing a book about the things I never told anyone before' or 'I carry this one line from the book in my wallet'; and they'll show you the passage which tells you something terribly private about them. Sometimes there are tears and no other words except a very quiet, 'Thank you.' I find these moments extraordinarily touching because it's not about the book anymore. It's about connection."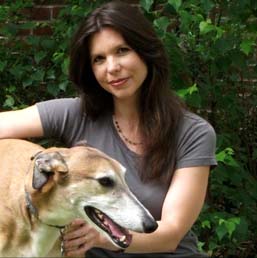 In responding to her work, readers "tend to be very personal and they tend to come to me privately--Facebook notes, people who contact me through my agent, people who seek me out after readings or signings. And they say the kinds of things they can't say in front of the rest of the audience by raising their hands."

While many people who speak with her relate to the issues of depression and suicide that are presented in the book, others "have come forward with other childhood traumas--sexual abuse, neglect, poverty--because the book spoke to a kind of generalized grief that resonated with their own experience," Susan notes. "What's been really heartening are the conversations and letters from people that feel healed in some way--that they were able to really cry and let something out so they didn't feel stuck--didn't feel they were at fault or they had to hold on to the rage or a sense of being broken. That process of grief was what felt familiar to a lot of readers, and really walking through it, for a lot of readers--certainly some found it depressing!--seemed to be what was healing.

"In the end, I think of this book as a love letter from one little girl to the person who believes she's caused irreparable harm to her. And it's Tillie's chance to tell her that she's okay--that her childhood was richer than the sorrow it contained--that there was also joy there, and affection and friendship and laughter."

One of Susan's favorite responses to Up from the Blue came from a young mother who wrote to say "she had finished my book and went back to her kids' bedroom afterwards, because she felt she needed to be near them. And she said that what my book gave her, and she hadn't felt it before, was a sense of her own importance in the lives of her children... not that she might love them better (she already loved them extraordinarily) but that she might realize how much they love her. That is what she hadn't allowed herself to experience before, and that note, all by itself, was worth me writing this book."--Published in Shelf Awareness, issue #1401.
Robert Gray
|
Comments Off
|