Sunday, December 12, 2010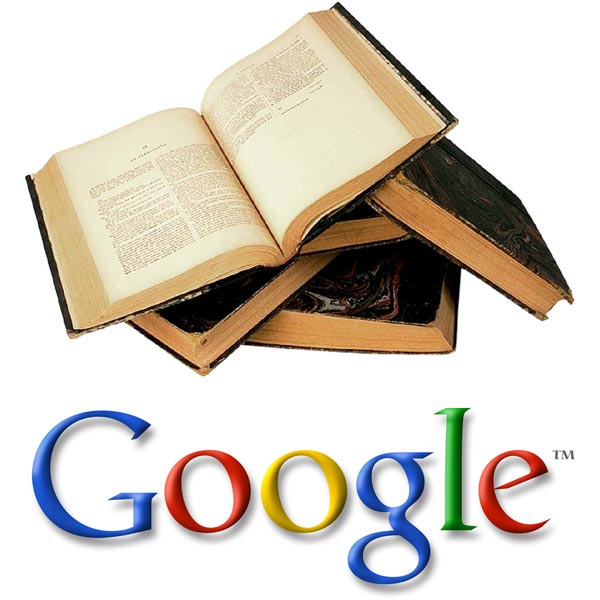 Perhaps you've heard that the Google eBookstore debuted this week. It's one of those stories the media in all its incarnations--print, video, digital, whispered rumors in coffee shops--loves to proclaim, then immediately strap down to the nearest table and dissect.

Not being immune to the temptation, I read everything I could and more, perhaps, than I should. As often happens, my thoughts turned to what this means for indie e-booksellers and three questions occurred to me:


How does the Google eBookstore change the game for their shops?
What are their expectations (and/or hopes) in terms of "gain"--financial (e-book sales, sidelines), customer perception, marketing opportunities, etc.?
How will they handsell e-books (in-store promos as well as online) to convince patrons that an indie bookstore is the best place to buy one (or many)?

When you want answers from indie booksellers, you just have to ask. So I did. This week, some responses to the first question:

Allison Hill of Vroman's Bookstore, Pasadena, Calif.: "We're really excited about the Google e-books! This puts us in the e-book game in a real way. We don't have any illusions about a dramatic increase in sales, but it does allow us to help our loyal customers support us. Now we can meet all of their content needs in a viable way."

Stephanie Anderson of WORD, Brooklyn, N.Y.: "I think the way we feel here is that the Google eBookstore gets us in the game in a way that we weren't before. Especially in the case of books that we get under the agency model, because now we're on the same playing field as everybody else price-wise, which is a much bigger deal for e-books than physical books. And whereas before the dominant thread in conversations about e-books seemed to be about devices, this launch seems to have partially changed the conversation to being about the books themselves and how they work, thanks to the cloud model. I think that'll really change the way people think about e-books--they're going to want the option to read the same book on their phone, their computer, etc, now that it's available. And we're glad that we're selling e-books that work that way."

Matt Norcross of McLean & Eakin Booksellers, Petoskey, Mich.: "We've sold e-books for a couple years, however Google Editions improves our game on several fronts: It greatly increases the number of titles we can sell. It increases the functionality (their ability to work cross platform) of the e-books we sell by leaps and bounds. I believe it strengthens customer confidence in our ability to deliver to current devices and the devices of tomorrow (that should be said with an echo)."

Neil Strandberg of Tattered Cover Bookstore, Denver, Colo.: "As an IndieBound store, we have been 'in the game' off and on for several years now, though everyone concedes that the customer interface has been awkward and that selling non-agency e-books at MSRP is about as useful as... as... well, it merits consideration as the very definition of useless. As a result, we spent very little time promoting (heck, acknowledging) that we were 'in the game,' e-book-wise. This all having been the case, we are greatly relieved that we now have not only a state-of-the-moment ability to sell e-books but also the media spotlight Google commands to promote our new powers."

Anne Holman of the King's English Bookshop, Salt Lake City, Utah: "Being an e-bookstore means we have one more tool to do the thing we do best: read and recommend great books. It means we can provide access to the same reading materials at the same price and format as our competitors. So many of our customers have told us how convenient the e-reader is for traveling but they're loyal to us and they're committed to shopping local so they dislike shopping on Amazon. Now they don't have to! They can purchase an e-book and keep dollars in their community."

Lanora Hurley of the Next Chapter Bookshop, Mequon, Wis.: "I don't necessarily see Google eBooks as a 'game changer.' The 'game' for independent bookstores has and always will be to connect readers with good books. We pride ourselves on a knowledgeable well-read staff and superior customer service. To do this, we will always adapt, as we have in the past. Google eBooks is just a new format that will allow us to do what we've always done: provide our customers with access to great books."

Casey Coonerty Protti of Bookshop Santa Cruz, Santa Cruz, Calif.: "It gets us in the game. It makes us seem less old-school and more willing to innovate. We have many, many customers that love us for staying true to what we've always been, but we were at risk of losing another subset that didn't think we could serve new needs of convenience and access. Now we can serve both groups."

Susan Fox of Red Fox Books, Glens Falls, N.Y.: "At the very least, it gives our customers the impression that we're keeping up with the changes in technology and staying current. It also allows us to offer an alternative to customers who want to read e-books but still want to support us. I still think Kindle has a corner on the market and it will be hard to compete with them, but at least we offer some kind of alternative. It has helped us to feel better prepared and not as frightened of digitalization. Plus, it just makes indie bookstores look cool to be working with Google. Perhaps it makes us seem more legit to techies?"

Lisa Baudoin of Books & Company, Oconomowoc, Wis. (with whom I began this conversation in October at the MBA trade show in St. Paul, Minn.): "Although we have been promoting e-books both on our website and through conversations with our customers, the Google e-book and storage system makes the promotion and conversation much easier. Instead of selling multiple formats, we can sell one that applies to multiple devices. It allows my booksellers to simplify the message and focus on what we do best: recommend good books and guide customers through the myriad of choices that are out there. The agency model levels the field and changes the conversation. It is no longer about price, but about the value of service and the quality of experience that independent bookstores provide consumers."
More indie e-bookseller reactions next week--Published in Shelf Awareness, issue #1349.
Robert Gray
|
Comments Off
|