Sunday, September 30, 2012
Maybe it's because I live in Saratoga Springs, N.Y. As Edna Ferber wrote in Saratoga Trunk, her novel set in the late 19th century, "July and August there's nothing like it in the whole country. Races every day, gambling, millionaires and pickpockets and sporting people and respectable family folks and politicians and famous theater actors and actresses, you'll find them all at Saratoga."

Maybe it's because Yaddo, the legendary colony for writers and artists, is located about two furlongs east of the top of the stretch at Saratoga Race Course; or maybe it's because of something author Curtis Sittenfeld said a few years ago in the New York Times, recalling an editor who told her: "People think publishing is a business, but it's a casino."

Whatever the reason, gambling and literature have long been interconnected for me, and this is the season--shortly after summer's thoroughbred horse races and just before publishing's thoroughbred literary prizes--when I tend to think about betting lines and their relationship to the world of books.

I frequently check in with British bookmaker Ladbrokes for the latest Man Booker Prize and Nobel Prize in Literature odds. Just can't help myself; probably my English heritage sparking an instinctive punter's urge to handicap literature. And, of course, I work daily in one of the most odds-against industries imaginable. Publish a new book in this market? Who'd take that wager? Yet there we all are at the betting windows again and again, season after season, looking for a winner.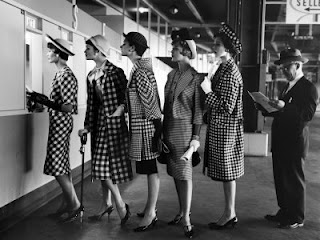 In England, bookmakers and book makers often share newspaper space. Just before the Booker shortlist was announced, a Guardian headline proclaimed: "Booker prize: Hilary Mantel is bookies' top tip for shortlist." Earlier this week, in an article covering the shortlist for the Royal Society Winton Prize, the Bookseller routinely added: "William Hill has already called on The Better Angels of Our Nature as the most likely winner, with odds of 2-1."

And thus to the question of the day: What are the current odds? As of this morning at Ladbrokes:

Man Booker Prize
Bring up the Bodies by Hilary Mantel (9-4)
Umbrella by Will Self (11-4)
The Lighthouse by Alison Moore (5-1)
The Garden of Evening Mists by Tan Twan Eng (5-1)
Swimming Home by Deborah Levy (6-1)
Narcopolis by Jeet Thayil (8-1)

Nobel Prize in Literature
Haruki Murakami (5-1)
Bob Dylan (10-1)
Mo Yan (12-1)
Cees Nooteboom (12-1)
Ismail Kadare (14-1)
Adonis (14-1)
Ko Un (14-1)
Assia Djebar (14-1)

In what seems to be an annual rite, a "flurry of hefty bets" on Dylan for the Nobel was noted by the Guardian, which predicted that a hard rain's a-gonna fall (sorry, couldn't resist) on his chances, since "experts consider his real prospects vanishingly small." Alex Donohue, a spokesman for Ladbrokes, quipped: "We're happy to 'fill the satchel' in bookmaking terms as we expect the Dylan backers to part with their cash again this year."

As horseplayers say, "I wouldn't bet that with your money."

What bookies fear most is big money backing a surprise prohibitive favorite that goes on to win. This happened in 2009 for Wolf Hall, when a "rush of bets" in a 48-hour period after the Booker longlist had been announced slashed Mantel's odds from 12-1 to 2-1.

"Odds on book prizes are not a particularly sophisticated science," the Guardian noted at the time. "The bookies will generally work on a pretty simple basis--they'll chuck the shortest odds on the writers who are most famous, and work from there." The Mantel betting frenzy was "just a case of bookish betters taking advantage of the advantageous odds put on Mantel by a relatively unbookish bookie."

This year, however, "all of the momentum is with Mantel and punters are confident in her bid for the first ever repeat win," said Jessica Bridge of Ladbrokes. "She cost us dearly in 2009 with Wolf Hall and this year looks set to be no different."

In Croupier, one of the best movies ever made about gambling and writing, aspiring novelist and casino croupier Jack Manfred (Clive Owen) says, "Gambling's not about money... Gambling's about not facing reality, ignoring the odds."

If I could walk up to a betting window for well-read gamblers right now, I'd buck the odds and wager on Alison Moore to win the Booker and Mo Yan the Nobel. Ladies and gentlemen, it's time to place your literary bets--Published by Shelf Awareness, issue #1838.
Robert Gray
|
Comments Off
|