Friday, November 26, 2010
Time is meaningless. For that I give thanks. While occupying a front-row seat as wary retailers and always excitable media outlets gear up for the biggest retail weekend of the year, I'm also immersed in the newly released Autobiography of Mark Twain, a book whose century-long embargo must be humbling to our contemporary publisher embargoes.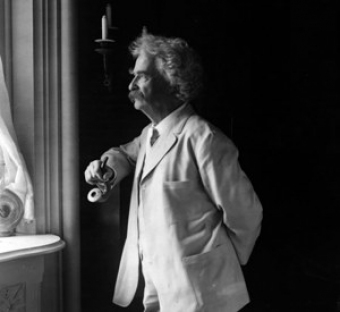 In 1906, Twain called Thanksgiving Day "a function which originated in New England two or three centuries ago when those people recognized that they really had something to be thankful for--annually, not oftener--if they had succeeded in exterminating their neighbors, the Indians, during the previous twelve months instead of getting exterminated by their neighbors the Indians. Thanksgiving became a habit, for the reason that in the course of time, as the years drifted on, it was perceived that the exterminating had ceased to be mutual and was all on the white man's side, consequently the Lord's side, consequently it was proper to thank the Lord for it and extend the usual annual compliments. The original reason for a Thanksgiving Day has long ago ceased to exist--the Indians have long ago been comprehensively and satisfactorily exterminated and the account closed with Heaven, with the thanks due. But, from old habit, Thanksgiving Day has remained with us...."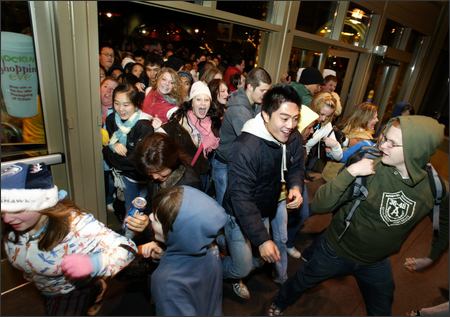 As I read that passage last weekend, I couldn't resist wondering what Twain would have thought of the retail battleground that now surrounds the holiday--the swarming masses of shoppers trampling one another to capture bargains; the panic-driven expansion of Black Friday's borders to what some are already labeling Black November; the rise of the online retail firestorm that is Cyber Monday.

Many years ago, I worked in the grocery industry, which has its own version of Black Friday on the day before Thanksgiving, when those same shopping hordes that will engulf malls and big box stores 48 hours later pillage supermarkets for provisions. Thanksgiving week can be, after all, a long and even bitter campaign. As far as I know, that day has never been honored with a proper name. How about Ravenous Wednesday?

I'm sure Twain would have been appalled, and yet mischievously pleased, by all this timeless human misbehavior and its limitless possibilities for satire.


Now we have a new holiday within the holiday: Small Business Saturday. The name is refreshingly low-key. The mission, as explained by sponsor American Express, is straightforward: "First there was Black Friday, then Cyber Monday. This year, November 27th is the first ever Small Business Saturday, a day to support the local businesses that create jobs, boost the economy and preserve neighborhoods around the country. Small Business Saturday is a national movement to drive shoppers to local merchants across the U.S. More than a dozen advocacy, public and private organizations have already joined American Express OPEN, the company's small business unit, in declaring the Saturday after Thanksgiving as Small Business Saturday. Join the movement, spread the word!" SBS's Facebook page is approaching a million "likes."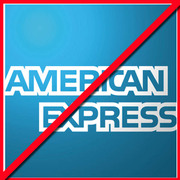 While any promotion that calls attention to supporting local businesses is a victory (see Plaid Friday), SBS won't necessarily be perceived as a "win, win" for everyone. In a blog post titled "Small Business Saturday? No, Shop Local Everyday!" Aaron's Books, Lititz, Pa., declined to support the campaign and questioned AmEx's motivations, noting: "It is being sponsored by American Express for the sole purpose of getting people to use their AmEx card for shopping... and guess what... a vast majority of 'small' business CAN'T ACCEPT AMEX. American Express has a business model that has fees so outrageous that most small retailers can not afford to take the card... that $20 book you'd be buying from us with the AmEx would actually end up costing us money in order to pay the processing fees, machine rental, plus our cost for having the book."

We'd love to hear what you think of the Small Business Saturday effort, before or after it happens.

I wonder if the Sunday after Thanksgiving is feeling neglected now. Somewhere out there, at Black Friday HQ, possibilities are surely being considered for next year. May I suggest a day devoted to e-books--E-Sunday or Digital Sunday or, depending upon who wins a current skirmish, iSunday. The nature of marketing abhors an advertising vacuum.--Published in Shelf Awareness, issue #1338.
Robert Gray
|
Comments Off
|