Friday, June 29, 2012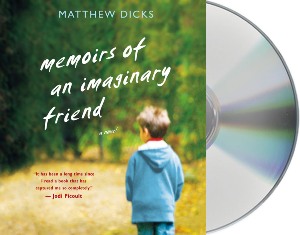 I hear fictional voices. The final days of Audiobook Month seem an appropriate time to explore this issue.

Memoirs of an Imaginary Friend by Matthew Dicks (St. Martin's Press) will be published in August, with Macmillan Audio releasing an audiobook version read by Matthew Brown. I've been listening to the recording, intrigued by the transition from author's voice on the page to reader's voice on the audiobook, and both filtered through the compelling fictional voice of a narrator who is at once not quite human and all too human (here's a sample).

Let me explain. Budo, the imaginary friend of eight-year-old Max--who may have Asperger's Syndrome--is the book's narrator. He has been with Max for five years, a relatively long lifespan ("I am lucky as imaginary friends go."). Of course, he does exist for any rational fiction reader versed in the dark arts of "willing suspension of disbelief."

Since I wanted to know more about how this storytelling magic happens, how we accept without reservation Budo's voice and existence, I went to the best source I could think of--"the two Matthews."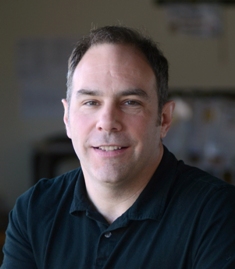 Matthew Dicks (whose previous novels include Something Missing and Unexpectedly, Milo), credits his 14 years as an elementary school teacher and working with special needs students like Max for serving him well when he wrote Memoirs of an Imaginary Friend: "In particular, I think I am keenly aware of the kinds of things that children worry about on a daily basis, and I was able to exploit this awareness when writing about Max and his peers. I've probably developed a well-tuned ear for children's dialogue as well, though if this is the case, it was achieved through osmosis rather than purposeful effort."

When it was time to relinquish some control of Budo's distinctive voice for the audiobook edition, Dicks wasn't concerned: "As a teacher, I read aloud to my students almost every day, so I am keenly aware of how the narrator can bring life to a story, even if his or her interpretation is not entirely aligned with the author's original conception. And the same happens when someone reads from the actual text. Readers interpret the text in their mind in the same way an audio narrator would, so nothing is lost in an audio translation that is not also lost in the traditional text translation. As a result, I tend not to worry too much about this issue, though it is admittedly odd to hear a narrator give voice to a character whose 'real voice' is so entrenched in my mind. That said, Matthew Brown did a fine job creating a voice for Budo, and it is surprisingly not unlike the voice I hear in my mind."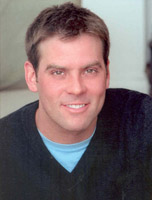 As Brown prepared to record Memoirs of an Imaginary Friend, he found Max's voice the more challenging one initially, describing him as "a very unique character and a very special one. I have never done a character like him. He has so many intense emotions and a very strong will. Yet, he is very fragile. He has a hard time communicating with others. So when I saw all these intense forces acting and counteracting with each other. I felt that they might come out in a slightly flat or distant way. But the intensity is always behind it. Add the fact he's young, maybe a little younger sounding than boys his age, and that was the intent I had behind his voice. Many things get tried at the beginning of the recording process but it becomes pretty obvious and organic as you go."

On the other hand, Brown "felt pretty comfortable finding Budo's voice. As a character he is fun-loving, sweet, sincere, honest and a little sensitive. He is a mix of being young and just old enough to be perceptive to the potential dangers in his world. I tried to deliver a youthful sounding version of my voice with those ideas behind it."

Authors often listen closely to those voices, too. As Dicks heard the audiobook version of his novel, he noticed "the innocence and naivety of Budo. Though I understood these qualities on a conscious level, I was also in many ways operating as Budo while writing the book. Driving him, so to speak. So portraying him as innocent but truly understanding his innocence were two entirely different things for me. In a way, Matthew Brown took over the controls of Budo while narrating the book, and this allowed me to separate myself from Budo and see his fear and fragility in an entirely new light. It made me feel sad for Budo in a way I had never felt before."
Hearing the voices of imaginary friends can have that effect.--Published by Shelf Awareness, issue #1773.
Photo of Matthew Dicks by Holly M. Williams
Robert Gray
|
Comments Off
|