Sunday, November 10, 2013
Books find me. Every season offers new adventures for any reader, but perhaps even more so for those of us who are lucky enough to ply the book trade. I know you have your own tales to tell, but here are three stories illustrating how small press books sometimes find me.

The Reader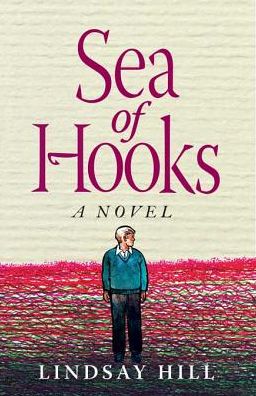 In August, publicist and marketing consultant Mary Bisbee-Beek let me know that one of her clients, Lindsay Hill, would be visiting Saratoga Springs, where I live. She also offered to send me an ARC of his upcoming novel, Sea of Hooks (McPherson & Co.). The book arrived and I devoured it. Sea of Hooks immediately became one of my favorite reads of the year.

When I met Hill for coffee a few weeks later, we had a long conversation about writing and books and publishing and life. I was intrigued by his novel's structure, which builds subtly and brilliantly in brief sections. Like this one:
PUZZLE PIECES

The puzzle is the game where something shattered comes back together through your hands, and isn't it really the puzzle itself that decides? Isn't it the puzzle that gets to say which piece fits with which?
"This is really the story of the book; the essence of what the editing process was for me," Hill recalled. "The 5,000-plus titled 'sections' had, within them, a finished 'picture puzzle.' The job was to find the ones (ultimately 1,000-plus) that fit together and that made a coherent whole. This took many years, even before I submitted the manuscript to Bruce McPherson. Bruce was of tremendous help in further refining and adjusting the narrative frame to include what was needed and discard what was not. We also had important conversations about the book's ending. Throughout, the demands of 'the puzzle' guided me. It was a joyful creative process, and Bruce's involvement made it even more so."

The Writer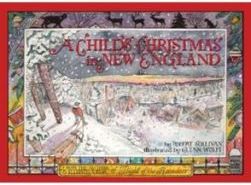 I met Robert Sullivan, an executive editor at Life Books, in 2006 at an author event for his book Our Red Sox: A Story of Family, Friends, and Fenway. Seven years later, our paths crossed again when he wrote to tell me about a new and very personal project he was working on with illustrator Glenn Wolff, titled A Child's Christmas in New England (Bunker Hill Publishing). Sullivan has blogged about the genesis of this book.

We also discussed it recently over lunch in Providence, R.I., during NEIBA's fall conference. I was particularly intrigued by the unusual, almost unintentional, path this book took to print. After initially sharing the story with family members "because only they could tell me if I had got it right," he sent it to other New England friends. Gradually the question came back to him: "Is this a book?" Sullivan's initial response: "I said I didn't think of it that way." But after several more conversations and publisher recommendations, a copy was sent to Bunker Hill Press, where managing director Carole Kitchel Bellew responded enthusiastically and "almost immediately we made plans to publish."

While considering illustrations, Sullivan wondered if he could reunite with Wolff. They had previously teamed for Flight of the Reindeer and Atlantis Rising. "I knew he could elevate the book," Sullivan recalled. "I also knew we were dealing with a small publisher--not the case with the earlier collaborations--and it would be foolhardy for him to take it on for upfront money. But he read it and wanted to do it, and did it splendidly. We both have had fun already.... It is, finally, the thing I had in mind for the kids. That others might now read it seems a little funny, but I do hope they enjoy it."

The Publisher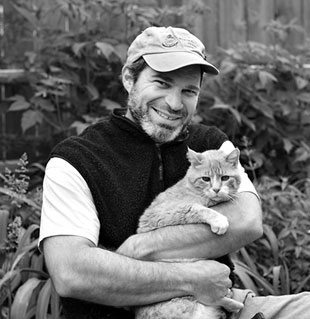 Sometimes it's just an unexpected conversation that helps books find me. A couple of years ago at the Midwest Independent Booksellers Association trade show in St. Paul, Minn., I had a long conversation about the challenges and rewards of small press publishing with Steve Semken of Ice Cube Press, based in North Liberty, Iowa.

In an era when anyone can hang a shingle declaring themselves an independent publisher, it's important to recognize and congratulate Ice Cube Press, which is celebrating its 20th anniversary this year.

Semken recalled that in the beginning the role of publisher "latched on, I think, because deep down, I cared about writing." Two decades later, despite the dizzying array of changes the book trade has experienced, he still has faith in the traditional approach: "In this day and age of the doom and gloom of the book industry, I feel pretty lucky to be around and still doing well.... To me, publishing is a storytelling business, and the human race will always be addicted to stories."

And where are those stories to be found? Often, in the world of indie bookstores and publishers. "I consider my press a natural partner with independent booksellers," Semken noted. "We're both in pursuit of sharing unique writing with passionate readers."

It's nice to work in a world where books find me.
--Published by Shelf Awareness, issue #2124.
Robert Gray
|
Comments Off
|