"I'm sixty-eight" he said,
"I first bucked hay when I was seventeen.
I thought, that day I started,
I sure would hate to do this all my life.
And dammit, that's just what
I've gone and done."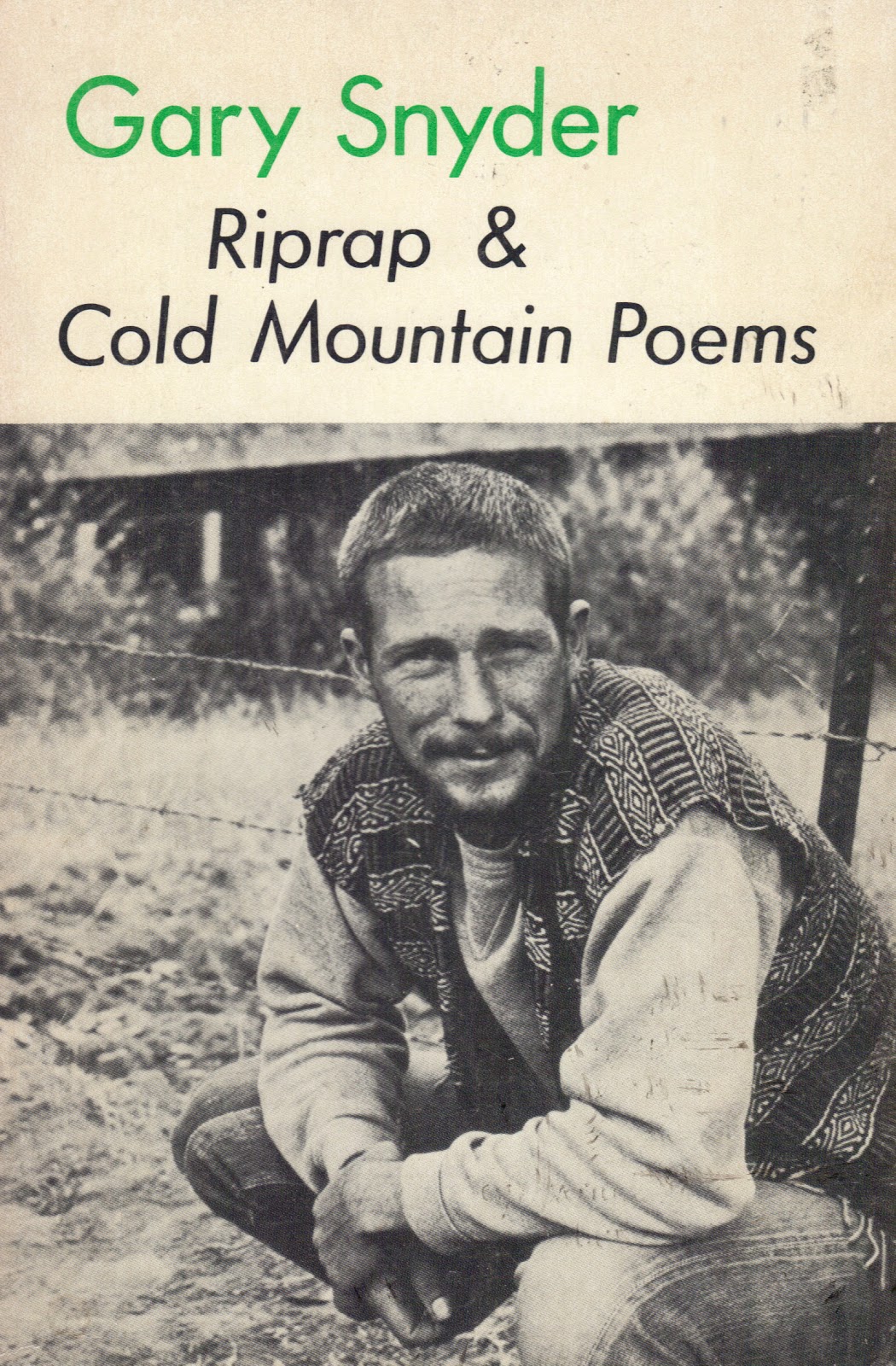 In 2010, I saw one of my life and literary heroes, Gary Snyder, walk slowly to a podium and gaze out at an audience of at least 600 writers, writing instructors, writing students and writing program administrators before reading from his work at an AWP conference in Denver, Colo.
"I can't believe how big this is," he said. "Go for it, kids. America needs more good writers,"
Like many people, I stumbled on Snyder's work in the early 1970s by way of Jack Kerouac's novel The Dharma Bums, in which he was loosely reimagined as the character Japhy Ryder. I still have my copy of Riprap and Cold Mountain Poems. I picked it up back then for $1.50 and read "Hay for the Horses" for the first of hundreds of times.
Monday is Labor Day.
Work. I'm 67 and I haven't "bucked hay," literally or figuratively, all my life. Over the past 25 years, I was a frontline indie bookseller for a long time, and then an editor at Shelf Awareness. Prior to that, I worked as a freelance writer/specialty food sales rep (two years), a windsurfing trade magazine editor (five years) and a freelance writer/prep cook (five years).
I bought Riprap in '71, just before my senior year in college. I was working part-time at a Grand Union supermarket in my hometown. The following spring, the store manager offered me a full-time position "until you figure out what you want to do with your life," as he put it. Nine years later, I was still there, doing a good job, but thinking: I sure would hate to do this all my life.
In 1979, I published a poem in a tiny literary journal called Lacuna and made what seemed at the time like a logical professional decision: I should figure out a way to write for a living. I didn't know any other working writers, but I thought it was a now or never situation if I was ever going to stop "bucking hay."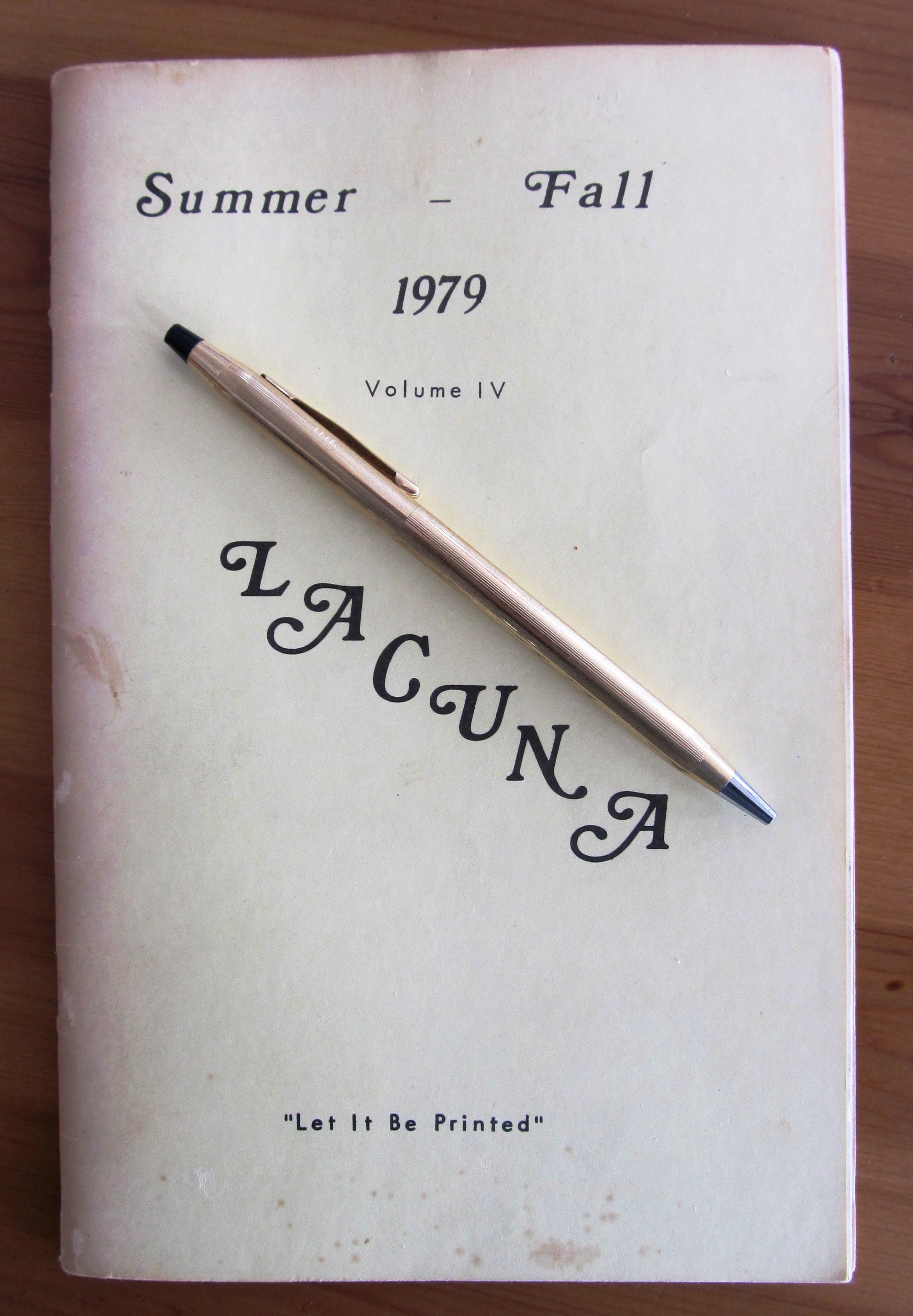 That fall, I gave a month's notice and my supermarket co-workers threw a party to wish me well in my glamorous new career as a writer. They didn't know exactly what that meant. I pretended I did know. We drank a lot, remembered good work stories and bad, and they gave me a small, gift-wrapped box that contained a gold Cross ballpoint pen. It had an inscription. On one side was "R.H. Gray 12-20-79" and on the other "1116," which was the store's corporate identification number.
And now, almost 40 years later, I hold that same Cross gold pen in my hand. It hasn't worked for decades and I've never tried to fix it. No, I take that back. As an icon, it has never stopped working. Grand Union store #1116 was once my work space; as was the frigid apartment where I lived during my first winter as a "full-time" writer; as was the café where I took a job as a prep cook just three months after leaving the grocery world. Writing, I quickly discovered, was scary work; scarier than the supermarket.
A decade ago, I taught an English Comp. course at a local community college for awhile. Many of my students had lousy jobs or were unemployed; just looking for a break, another chance, a fresh start, whether they were 23 or 43. Work was one of the things I asked them to write about. We read Snyder's "Hay for the Horses" and Philip Levine's "What Work Is" together. They already knew what work was. Levine's poem is intricate, but they worked their way through it with me. If a poem can be "gotten," some of them got it. And if they never read another poem, they really read that one.
In a Paris Review interview, Levine described Detroit in the late '80s as a city where "nothing grandly heroic is taking place... Nothing epic. Just the small heroics of getting through the day when the day doesn't give a shit, getting through the world with as much dignity as you can pull together from the tiny resources left to you. It's the truly heroic."
I get that. As a bookseller, I naturally loved handselling, but I also took pleasure in stocking shelves and in the awareness of my fingers dancing instinctively across a keyboard, ringing up purchases during a rush. It was an echo of my Grand Union days, and even before that, in high school, of working part-time at an A&P store. Customers would line up at my cash register because I was fast and accurate... and proud of it.
I've been lucky in my work, even if I didn't always know it at the time. I've still got that Cross gold pen. And Labor Day is one of my favorite holidays.
--Published by Shelf Awareness, issue #3078