Sunday, August 5, 2012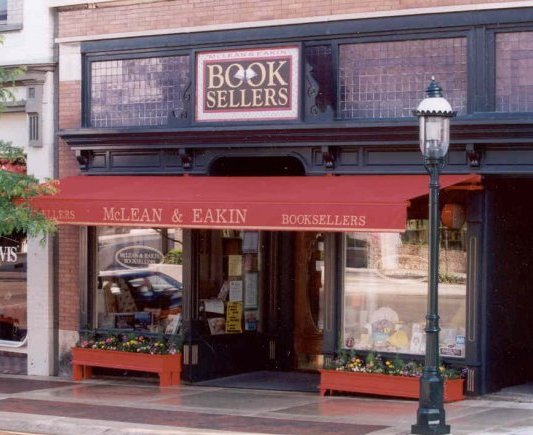 Congratulations to McLean & Eakin Booksellers, Petoskey, Mich., which is celebrating its 20th anniversary tonight with an open house.

While it's a tradition and a pleasure for us at Shelf Awareness to showcase indies when they mark a significant birthday, this week I wanted to do something a little bit different.

McLean & Eakin's co-owner Matt Norcross and I have had a number of conversations over the years about the book trade, so even as we honor the legacy of a great indie bookshop--opened in 1992 by his mother, Julie--I couldn't resist asking him to scan the uncharted, maybe even perilous, waters ahead.

"I truly believe that if indies play their cards right they should expect sales growth for the foreseeable future, but we must be careful to not take this growth for granted," he observed. "Each new face in our stores, each new customer purchase should be treated like a gift. It's a new opportunity to connect with a customer and create a lasting relationship and if that opportunity is squandered, then a growth in sales will only be temporary. It seems like a given, but all stores should also pay very close attention to their cash flow; we need to find ways to improve our margins. We need to challenge our partners in publishing to be brave and try new models. Token measures will only delay our demise. The time to be bold is now. For example, I think ideas like manufacturer retail pricing and e-book windowing are two game-changing ideas that are talked about a lot, but have yet to be put to the test."

Of course, you don't survive for 20 years in this business without making some prescient decisions along the way to sustain that momentum. Norcross said the bookstore's 10% for schools program, which was started by his mother, "has been a very powerful addition to the store's outreach. The program allows customers to designate an area school or nonprofit to donate 10% of their purchase. Every six months, we issue gift cards to the organizations for the total amount. This has turned area educators into some of our best promoters because they know if their student's parents shop with us they'll also reap the benefits. To date the program has raised nearly $116,000 dollars."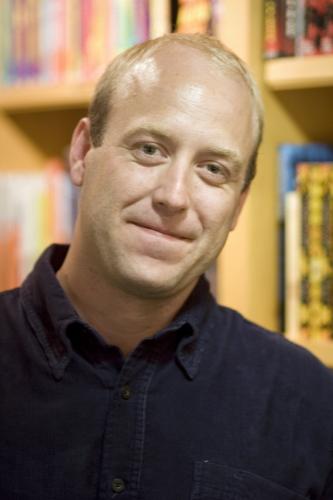 He also cited the recent addition of 99-cent shipping on all orders as "a big boost for Web sales, but it is also helping sales in the store. All of our staff are trained to handle Direct To Home orders through Ingram and they love having the ability to tell customers we can get any book they want to their house for 99 cents. It's been great to see them embrace this as a way to rescue a sale that might otherwise go to Amazon. They feel empowered."

What's next on the agenda for McLean & Eakin? "Ramping up our book fairs and strengthening our ties with schools throughout our region. Even when these fairs don't result in a huge amount of sales, they get our name in front of people in our area. It increases our reach without creating another new rent or mortgage, which is wonderful."

Noting the often-cited statistic that "indie customers buy one in four books from our stores, if we're lucky," Norcross observed: "That's in part because of steep discounts, but also because we haven't continued to provide our customer with the content they want. I believe we should stop focusing on e-books as the only digital content worth pursuing. We need to revisit the bookstore of the 80s and 90s and see what content they would sell--books, audiobooks, music, movies and magazines. Every one of these mediums has a digital form and we should be pursuing the ability to sell all of them, not just e-books. The more we can provide, the more we'll become a destination for our customers. I want to get more than one out of four, and I think we can."

He is also convinced that the natural evolution of digital media is from DRM to DRM-free: "It happened with music, it's happening with digital audiobooks to a great degree, and it has begun to happen with e-books. I wouldn't be surprised to see the day we can buy DRM-free movies and TV shows. Without DRM, retailers and the customers will have a better experience and more books, music and movies will be sold because of it. I hope to see the day in our business when we can just get back to selling the stuff we love no matter the format. We'll all be better for it."
As far as the long-term picture is concerned, Norcross believes "there is about to be a new chapter written in the story of indies and e-books and I'm very excited about it. The American Booksellers Association has been working very hard to find a solution that will not only be a good fit for booksellers, but also for our customers. I believe they have found it. Individual store success will vary in large part according to how much energy they are willing to dedicate to it. Things like websites and e-books are not always what we as booksellers want to focus our energies on, but the fact of the matter is that our customers have this interest and a wise business person will listen to what his customers are asking for, and then find a way to provide it."--Published by Shelf Awareness, issue #1797.
Robert Gray
|
Comments Off
|