Friday, October 12, 2018
"Oku means 'within' and 'farthest' or 'dead-end' place; hosomichi means 'path' or 'narrow road.' The no is prepositional. Oku-no-hosomichi: the narrow road within; the narrow way through the interior." --Sam Hamill, in his introduction to Matsuo Bashō's Narrow Road to the Interior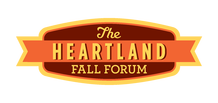 I'm writing this from a hotel room in Denver, where the Mountains & Plains Independent Booksellers Association Fall Discovery Show is about to start. But the bookish path I've been on began October 2 when I left the Northeast and headed to Minneapolis for this year's Heartland Fall Forum, the annual gathering of members from the Midwest Independent Booksellers Association and the Great Lakes Independent Booksellers Association.
This extended westward trek is unusual for me. Normally I would return home between fall trade shows, but scheduling this year made the option less appealing. Now I'm glad it worked out that way because the path has offered unanticipated delights and surprises.
One of my longtime book/life guides has been Bashō, the 17th Century Japanese poet whose travel journals were part of the inspiration for a blog I started in 2004 called Fresh Eyes: A Bookseller's Journal. He wrote: "Nothing's worth noting that is not seen with fresh eyes."
"Poetry & the Heartland Fall Forum," a column I wrote a couple of weeks ago, has turned out to be even more prescient than I anticipated. So I've tried to follow this transitory path with Bashō's fresh eyes, and over the next few weeks I'll share some of what I've seen and heard.
Step onto the book path here:
During HFF's Book Awards Ceremony on the first day, MIBA executive director Carrie Obry and new GLIBA head Larry Law revealed that next year's show will be held at the historic Renaissance Cleveland Hotel. "We would like to take our show on the road," Obry said. "We looked at a lot of different venues throughout the Midwest, and we've decided to take it to this lovely urban environment in the downtown of the city."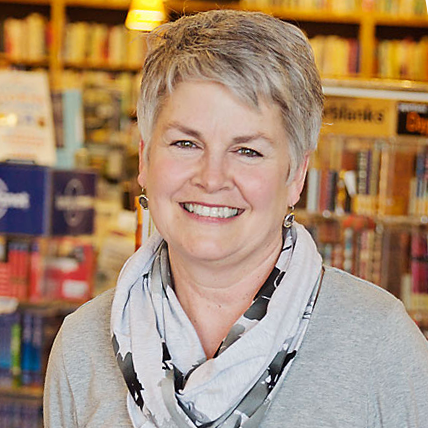 Judith Kissner
When Jennifer Wills of Beagle and Wolf Books & Bindery, Park Rapids, Mich., introduced the inaugural Midwest Bookseller of the Year winner, Judith Kissner of Scout & Morgan Books, Cambridge, Minn., she noted that "not only is she a terrific bookseller, playing successful matchmaker between readers and books, and bringing in amazing authors... she's an important part of the collaborations and reforms that are happening in the community."
Accepting her award, Kissner chronicled the path that led to her bookselling life, which included working as a flight attendant: "For 17 years, during layovers throughout North America, I spent countless hours in every shape and size of bookstore, among stacks of the world's best literature. On every layover in every city I made my way to the sanctuaries of rational thought, critical thinking and endless possibility. I stuffed my one or two books and read during every minute of downtime. I didn't realize it at the time that I was filing away all kinds of information regarding store layouts, aesthetics, quality of books, booksellers who were engaging and welcoming and those who weren't. I was building a business plan of what my store would look like and feel like if I ever had that opportunity.... I have never looked back, and feel so fortunate to have had this wonderful opportunity to be part of the bookselling community."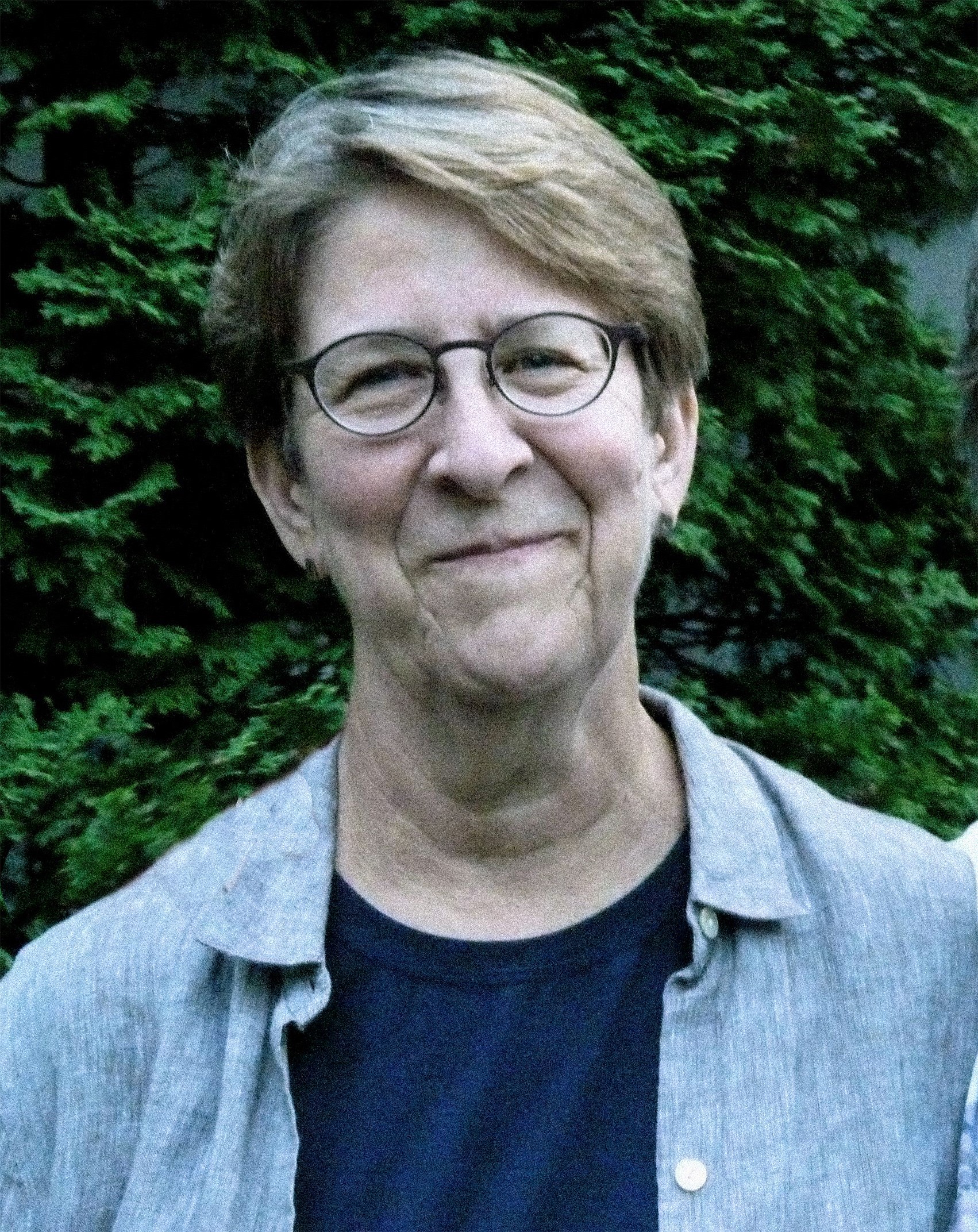 Kate McCune
Noting that "this work has always really mattered to me and you guys have always really mattered to me," Voice of the Heartland Award winner Kate McCune said, "So many booksellers have really let me live their bookselling lives vicariously by sharing their plans, their stories, their frustrations and their dreams" and emphasized "the bigger work we're all engaged in, which is a life of ideas that on its best days really gives us meaning. And it's about a generosity of spirit, which is what reading gives us all."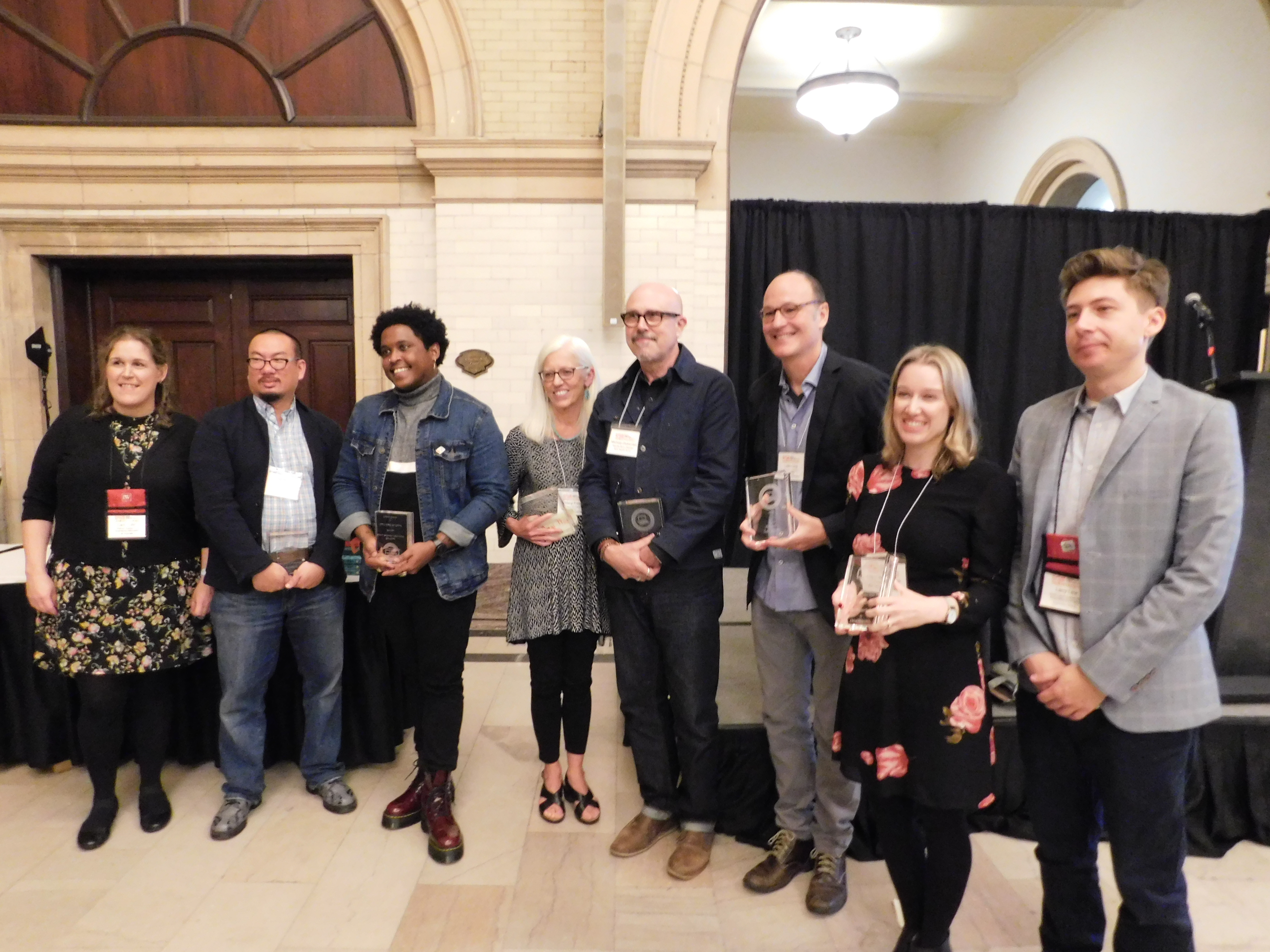 (l. r.): MIBA executive director Carry Obry; award-winning authors Bao Phi, Danez Smith, Margi Preus, Michael Zadoorian, Loren Long, Chloe Benjamin; and GLIBA executive director Larry Law
Chloe Benjamin, author of The Immortalists and winner of the Midwest Booksellers Choice Award for fiction, praised indies: "Again and again you amaze me with your devotion, enthusiasm and ingenuity. No one designs a store window like an independent bookseller.... Before I was ever a writer, I was a reader and before I ever saw one of my own books in an indie bookstore as a customer, I fell in love with indies as a customer."
The sweetest moment of day one on my 2018 fall bookseller trade show circuit occurred when Danez Smith, MIBA's award winner in the poetry category for Don't Call Us Dead, expressed heartfelt gratitude to their mother, who was in attendance, by recalling: "I think [she] is the reason I became a writer and reader. She's a writer herself and her torture of making me go to the library and take back library books gave me a lot of time to spend with books, and seeing you always with a book in your hands always made me want to make one to put in your hands." Then, gazing out at a huge room packed with indie booksellers, Smith added: "I just want to thank all of you strange capitalist librarians."
The HFF path--and the poetry--continues next week.
--Published by Shelf Awareness, issue #2253
Robert Gray
|
Comments Off
|