Friday, May 3, 2019
People often say that the greatest pleasures of traveling are finding a sage hidden behind weeds or treasures hidden in trash, gold among discarded pottery. Whenever I encountered someone of genius, I wrote about it in order to tell my friends. --Bashō, "The Knapsack Notebook" (translated by Sam Hamill).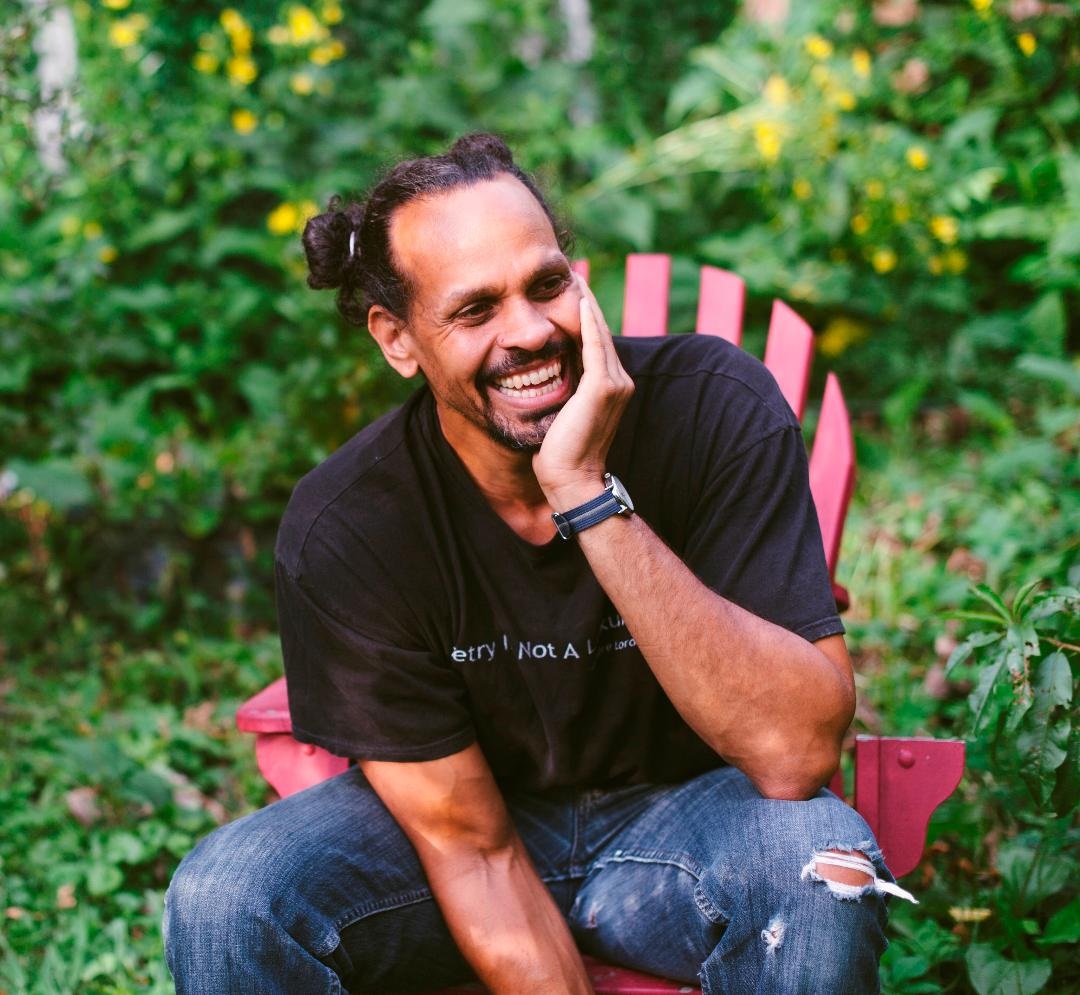 Ross Gay
I haven't written about National Poetry Month this year, but that's not because I wasn't paying attention. Bashō's works taught me how to do that a long time ago. In fact, the art of paying attention has been on my mind frequently since last fall, when I heard award-winning poet Ross Gay speaking at the Heartland Fall Forum in Minneapolis about his essay collection, The Book of Delights.
"People often ask me, 'How is it that, in the midst of things, you're writing about joy?' " he said. "And my response is always--and certainly relative to events now--along the lines of: There's nothing more important than thinking about and writing about and meditating on what you love. So, this book is kind of a gesture toward that, or an exercise in cultivating the possibility of delight, building the possibility of delight."
Bashō's travel journal entries and haiku have long been among my "pay attention" readings. What Gay describes as his "essayettes" are a new addition on that particular bookshelf.
"It didn't take me long to learn that the discipline or practice of writing these essays occasioned a kind of delight radar. Or maybe it was more like the development of a delight muscle," Gay writes, adding that he "felt my life to be more full of delight. Not without sorrow or fear or pain or loss. But more full of delight."
His essay "House Party" casts a delightfully skeptical eye on theories about the presumed hatred, death and/or uselessness of poetry in our world. He cites numerous examples to the contrary, adding: "So, truth be told, I give almost nary a shit about the hatred of poetry given the abundant and diverse and and daily evidence to the contrary."
I agree. You just have to pay attention.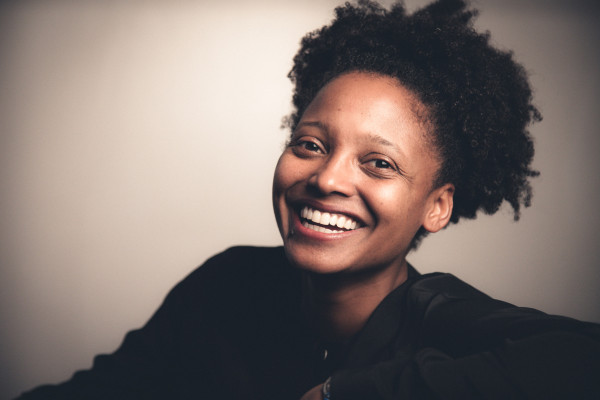 Tracy K. Smith
As Poetry Month began, U.S. poet laureate Tracy K. Smith told NPR's All Things Considered: "You're not arguing something down when you're talking about a poem. You're saying, let me listen to this. Let me think about how it speaks to me. Let me think about how I feel different as a result of what you've just said. And I think that's a really healthy way of approaching other people, especially people whose perspectives might be different from yours."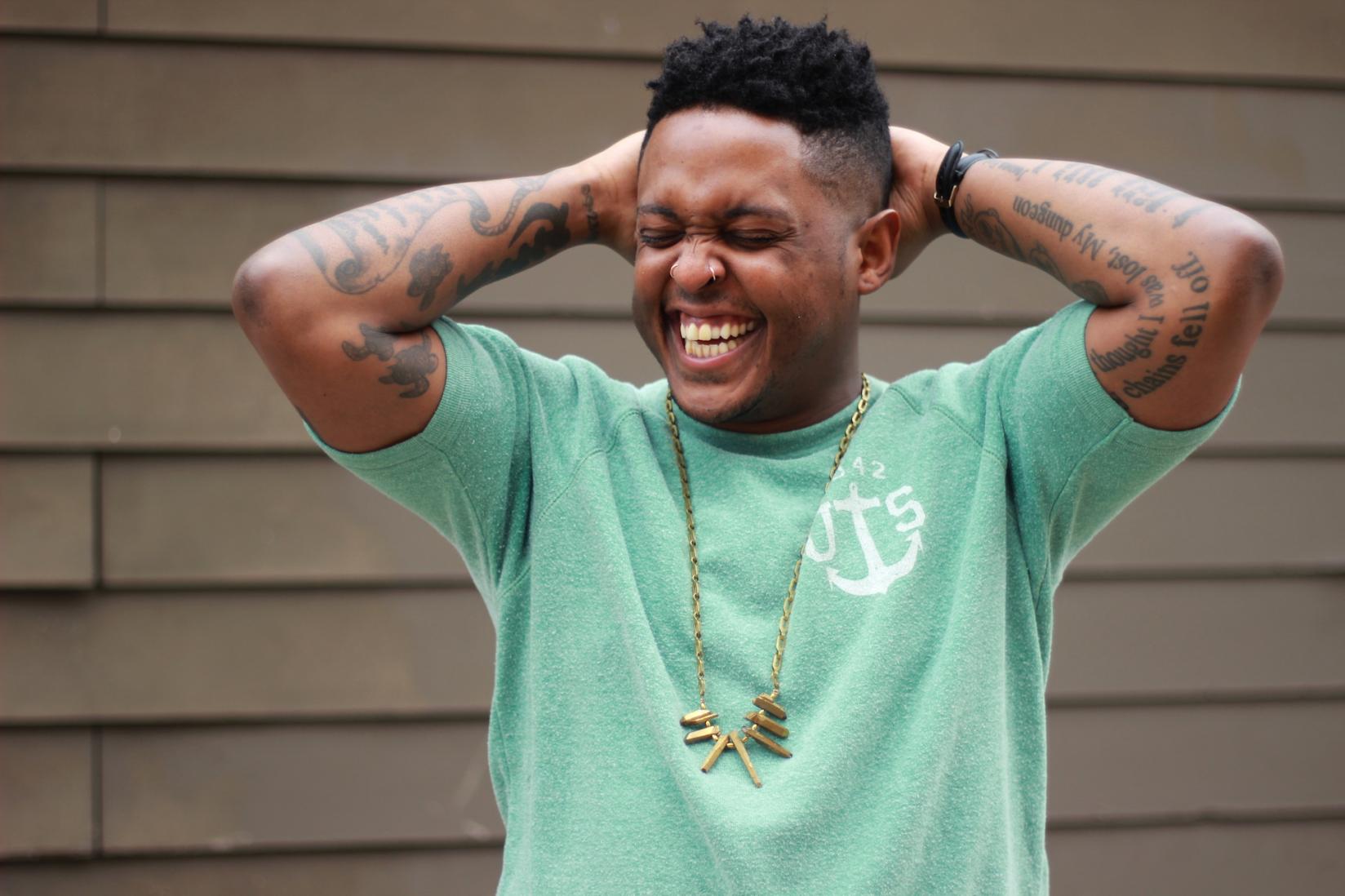 Danez Smith
Wrapping up the #NPRPoetryMonth initiative, guest poetry curator Danez Smith shared some of their favorite original, tweet-length poems written by listeners. They observed that the "reason I think so many of us come to poetry or writing or any type of expression that we have for ourselves because we have those sharp words, those sharp ideas that hurt to keep them inside. And eventually, something, whether it be the page or the tweet or the microphone or the dance floor, something begs us to finally let it out, even if letting it out is saying, I have been silenced or I don't know how to use my voice. Even that first utterance is such a powerful statement."
This week I noticed a tweet alerting me to Poetry Day Ireland, which I'll confess I'd never heard of: "To mark #PoetryDayIRL tomorrow, Thursday 2 May, poets across the world will be leaving literary labels in unexpected places for the unsuspecting, to delight, surprise, engage and gladden a few hearts so anyone can take a poem home. Keep your eyes peeled!"
In the Maldives yesterday, "Barefoot Bookseller" Aimée Johnston tweeted: "Celebrating #PoetryDayIrl by reading The Maldive Shark to sharks in the Maldives. Were not huge fans. This limited edition of-course-I-dropped-it copy is now on sale in the Barefoot Bookshop. Get it before it dries out!"
How about poetry for the mind and body? John O'Donnell and Stephen Connolly led a 5K "Poetry Run" featuring "poetic pitstops around Dublin." It started at Run Logic shop with a reading of Peter Sirr's "Essex Street" and ended there as well with a reading of Colette Bryce's "Great North."
Fifteen years ago, I invoked the spirit of Bashō in the first entry for my blog Fresh Eyes: A Bookseller's Journal: "In a way, this blog will be a kind of travel journal. Reading is as much a journey as any package tour European vacation--six hundred pages in six days; if it's Tuesday, this must be Chapter 12.... Thoreau once wrote that he could travel the world without leaving Concord, or something like that. Sam Hamill's The Essential Bashō is an excellent collection of writing by the 17th century Japanese poet, whose 'The Knapsack Notebook' and 'Narrow Road to the Interior' are travel writing templates."
"Nothing's worth noting that is not seen with fresh eyes," Bashō observed. And: "Yesterday's self is already worn out!" His writing blends random observations, poetry and sharp imagery, all of which he captured during travels through Japan and strung together like prayer beads. "Fresh eyes. Let's begin the trip," I wrote in 2004. Bashō, and many others, remind me to pay attention along the way.
--Published by Shelf Awareness, issue #3487
Robert Gray
|
Comments Off
|