Friday, April 5, 2019
I've been thinking about the word "relax" in conjunction with: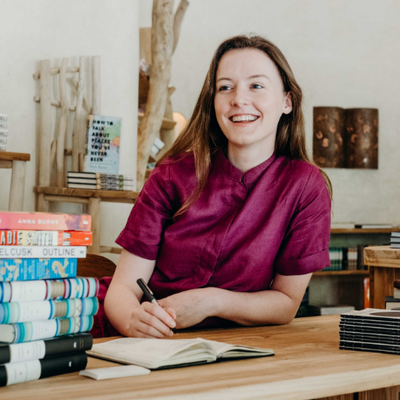 Aimee Johnston
...something "Barefoot Bookseller" Aimée Johnston shared regarding a typical day during her current three-month gig as the second person to run "possibly the world's most remote bookshop" at the luxury eco resort of Soneva Fushi in the Maldives:
When the bookshop has a breath, I can snatch some deliciously sedentary moments. I'd like to think I use these moments wisely, that I do what any bookseller in any corner of the world would forgive me for. I avoid the mountain of boxes that need to be broken down in the store cupboard, and I read a book, as many pages as time will allow. I find myself inexhaustibly delighted with our titles.
...Alec Baldwin's classic ABC (Always Be Closing) speech from the film Glengarry Glen Ross.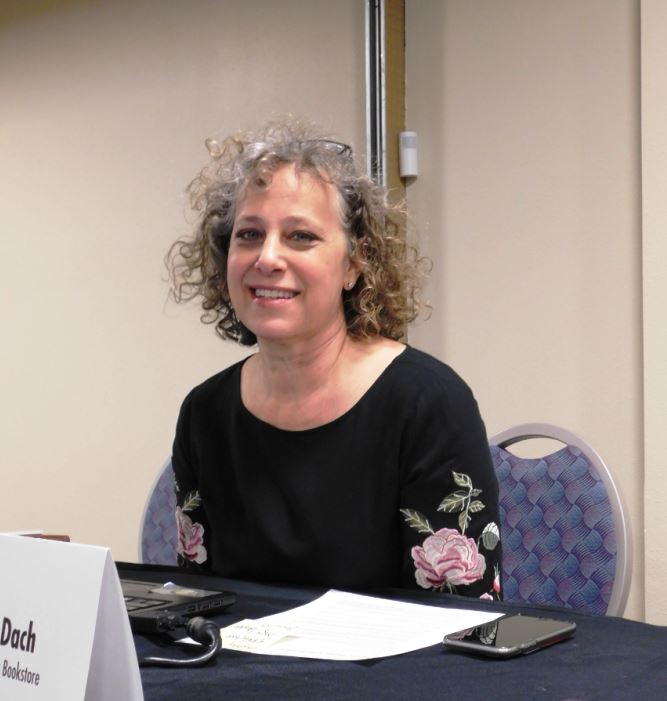 Cindy Dach
...a keen observation by Cindy Dach, co-owner of Changing Hands Bookstores in Tempe and Phoenix, Ariz., as well as the First Draft book bar, in her Wi14 session "How to be a Highly Effective Bookseller, Manager or Buyer":
I started deep diving and doing a lot of research, reading a lot of articles and books, and going to a lot of time management sessions. And the thing that kept nagging at me was I feel that so much of that information out there is so helpful... but so much doesn't address retail. It doesn't address when you're working on a project and you get that call, which our store does a lot; you get that page that says help to the register and you have to go. And then how do you get back to what you're doing? I really felt that's what was missing in so many sessions I'd gone to and books I read. What I try to do is to develop tools that have made me more successful and have made me more effective.
Relax... but always be busy.
Being a bookseller is hard work, though if you're really adept at it your customers don't know how hard it is. In addition to all of the daily tasks associated with your job (and you know that long list all too well), you must create a venue that is at once ordered yet cozy; professional yet casual; efficient yet--and this is key--relaxing.
Variations on the word "relax" permeate the bookshop environment. Even a cursory sampling of bookstore news items shows how often the magic word is tossed about: "customers are able to relax in the airy upstairs reading areas"; "fans of the bookshop point to its relaxed, inviting atmosphere"; "they relax in one of the comfortable chairs"; and "visitors can relax, unwind, and enjoy reading the vast array of books."
Like all good things, the trend is co-opted occasionally. Have you seen commercials for Capital One Cafés, designed to create "a welcome place where you can relax while you bank and connect with people and new tools"? Forbes magazine cited Capital One while reporting that in a "recent study, when customer service is exceptional, 81% of consumers are likely to 'shop at that store again.' Remember that customer service encompasses everything from the greeter at the front of the store to the ease with which customers can return a purchase. Creating a human connection is key."
But you knew that already; you're a bookseller.
A bookstore lives or dies on the ability to provide a welcoming space for its community in which to engage with books and relax. And over the past three decades, I've witnessed how much better indie bookstores have become at fulfilling that mission.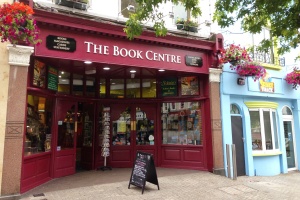 In an interview last week with the Irish Examiner, Maeve Ryan, managing director of the Book Centre, Waterford city, was asked about the rewards of being in the books business. "When I worked in fashion retail, it was very fast-paced," she said. "Here, you get a lot more time to spend with customers, which is what we are all about. It is all about the atmosphere and a relaxing environment, and you can't be relaxed as a customer if the staff aren't relaxed."
A relaxed bookseller, however, is a complex creature. In conversations with customers, you are present and engaged, casually talking books while also maybe turning up the ABH (Always Be Handselling) dial a notch or two. But like a restaurant server who doesn't reveal to diners how chaotic the kitchen might be, gifted booksellers create a relaxed atmosphere for their patrons while holding their own ABB demons in check.
Some are naturals, but for most it's an acquired talent, often requiring bookselling blinders to keep distractions at bay. There will always be book carts to empty, orders to file, returns to pull, shelves to dust, bathrooms to clean and more. I know Alec Baldwin will just keep yelling "Always Be Busy" in your ear, but I've also heard Cindy Dach explain her profoundly logical tools for exorcising workplace demons through strategic planning.
As a last resort (no pun intended), you might conjure up an image of the Barefoot Bookseller reading away the sun-drenched afternoon on a tropical island. That should work until a distant voice, carried along by the gentle breeze, calls out to you: "Excuse me, do you work here?"

Relax...
--Published by Shelf Awareness, issue #3467
Robert Gray
|
Comments Off
|