Friday, September 21, 2018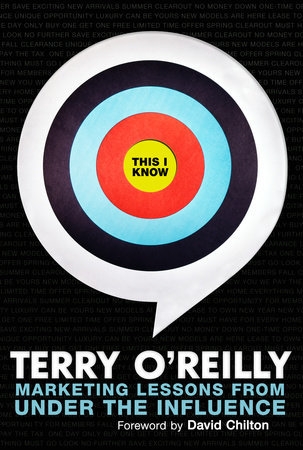 "Good marketing makes a company look smart, but great marketing makes a customer look smart," Terry O'Reilly writes in his book This I Know: Marketing Lessons from Under the Influence (Chicago Review Press), where he poses what I'll call The Question: "What business are you really in?"
For bookstores, the pat answer is, well, selling books, yet every bookseller I know would make that part of a catalogue of resources along with providing a community center, a safe space for the exchange ideas, title curation and much more. You know the list; it's probably in your mission statement.
But that's not what he's asking. O'Reilly contends that the actual answer is at once more simple and more complex than a list of objectives, services or even ideals. "Don't answer that question too quickly," he advises. "Most people get it wrong. Yet it's the most important marketing question you can ask yourself."
He offers some intriguing examples: Molson isn't in the beer business; it's in the party business. Michelin isn't in the tire business; it's in the safety business. Häagen-Dazs isn't in the ice cream business; it's in the sensual pleasure business. Whitewater rafting companies aren't in the personal transportation business; they're in the personal transformation business. Apple isn't in the computer business; it's in the personal empowerment business. And Nike isn't in the shoe business; it's in the motivation business.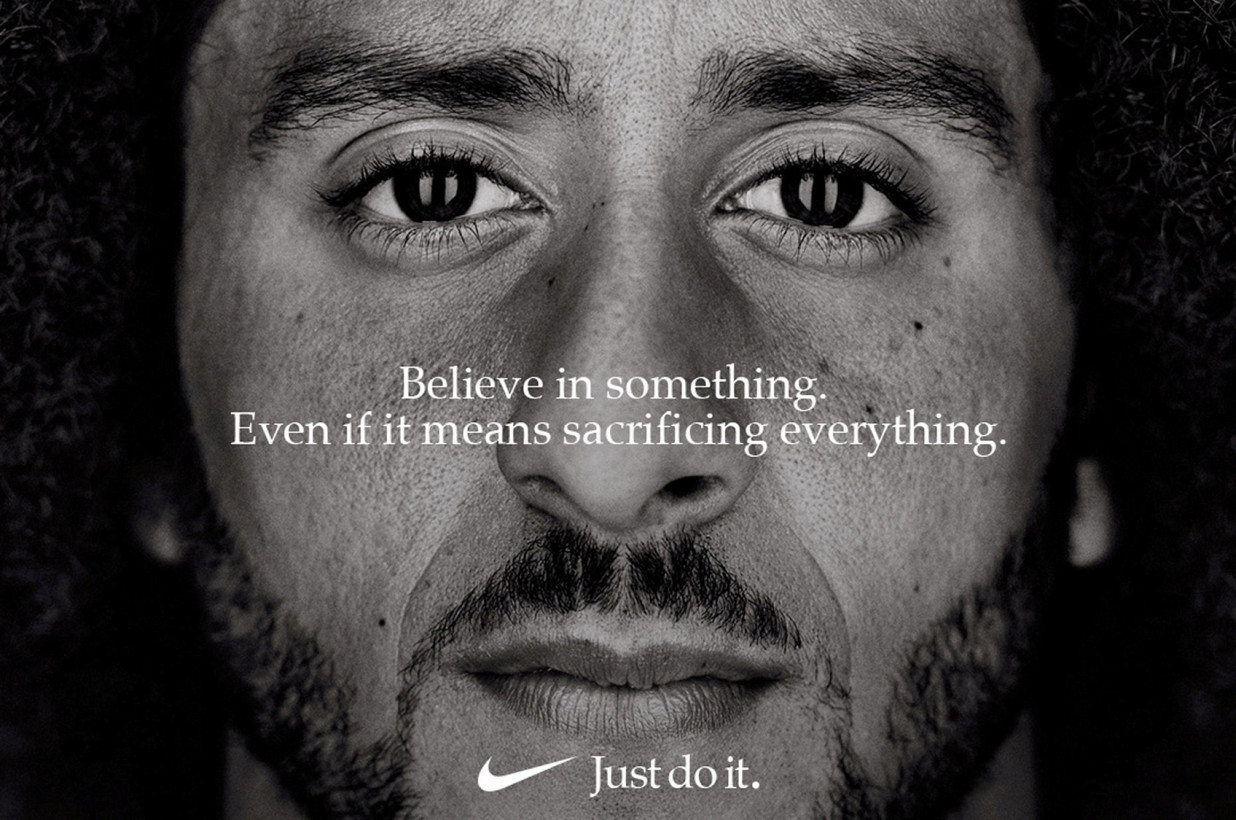 Of course, Nike stands out at the moment because it has dominated sports and news media headlines in recent weeks, thanks to an ad campaign that motivated both sneaker-torching boycotts and ardent support.
Just yesterday, Reuters reported that Nike "has sold out 61% more merchandise since the controversial ad campaign featuring former NFL player Colin Kaepernick appeared earlier this month." According to research by Thomson Reuters, Nike sold out far more items between September 3 and September 13 than in the 10-day period before the ad came out, "discounted fewer products in the 10-day period after the ad and saw its Colin Kaepernick women's jersey sell out on September 17.... Shares in Nike have rebounded from an initial drop when the first versions of the ad were released, hitting a record high a little over a week later."
It ain't about the shoes. "Nike makes us care because it encourages us to make an important decision," O'Reilly contends, having noted earlier in the book that a "truism of business is that what you sell and what people buy are almost always two different things. Companies look to sell products, and customers look to buy solutions."
International corporate leviathans and indie booksellers may not have a lot in common, but The Question demands a unique response from every business.
"Customers are drawn to a brand--be it a product or a service--for many reasons," according to O'Reilly. "But the most important, overriding reason is how it makes them feel. Price, location, color and so on all rank well below this single criterion.... People make decisions based on emotions, then rationalize that decision with details."
"Successful retailers today do more than sell a great product. They embody values people respect and tell a story customers want to be a part of," the National Retail Foundation reported in showcasing two discussions from its recent Shop.org event in Las Vegas.
A pair of ABA Winter Institute moments came to mind as I thought about The Question.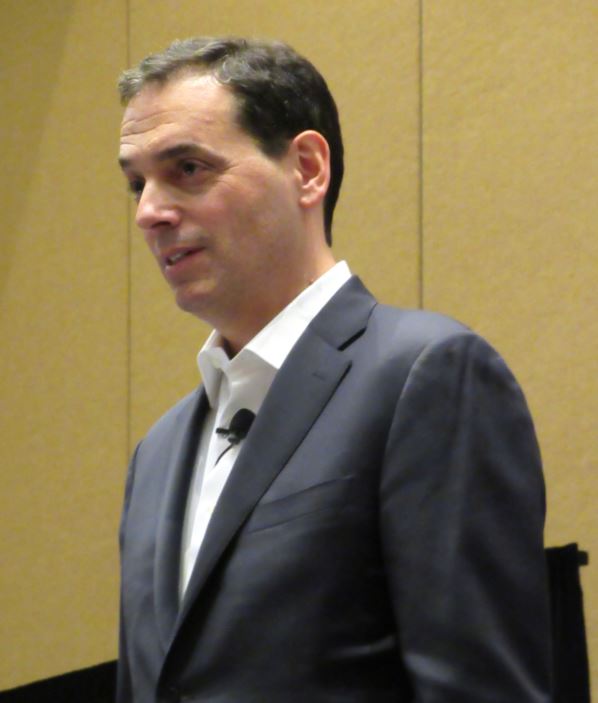 Daniel Pink at Wi
At the end of his keynote during Wi13 in Memphis last January, Daniel Pink said: "The good news is [pointing to various parts of the audience] you, and you, and you, and you, and you, and you, and you, and you and all the people in the back. The good news is people like you. Booksellers. People who care about the life of ideas; people who care about the integrity of the community; people who care about science; people who care about truth. And so, when I am feeling despairing about what's going on in the country, I think about people like you, the booksellers who are out there making a difference in the world, who are bringing ideas to people, who are bringing great stories to people and who are a bulwark against all the bad things that are going on. So, thank you for selling books, and thank you for being the source of good news."
And at Wi12 in Minneapolis, DIESEL: A Bookstore owner John Evans said that "historically bookstores, especially some of the older stores, have a little bit of a conflicted idea about the very idea of branding," yet when he walks "into Three Lives in New York or Watermark Books in Wichita, Kans., or City Lights in San Francisco I have three different experiences. They're particular, specific and expressive of the personalities of the people who work there and their philosophies, policies, procedures, labor practices, visions and display & design choices. This is in addition to what we tend to focus on--selection of books, curation.... This session is taking a more conscious look at the ways in which we, consciously or unconsciously, body forth our values, ideas, visions and personalities in our stores as an entity called the bookstore, as a culture of booksellers, and as a business. This can also be called how we brand ourselves."
The Question is an intriguing exercise. In a word or two, what business are you really in?
--Published by Shelf Awareness, issue #3339
Robert Gray
|
Comments Off
|