Friday, December 22, 2017
The magic of Christmas is that it gives the book trade a glimpse into another, almost [Philip] Pullman-esque, world: a place where non-book buyers buy books.
--Philip Jones, The Bookseller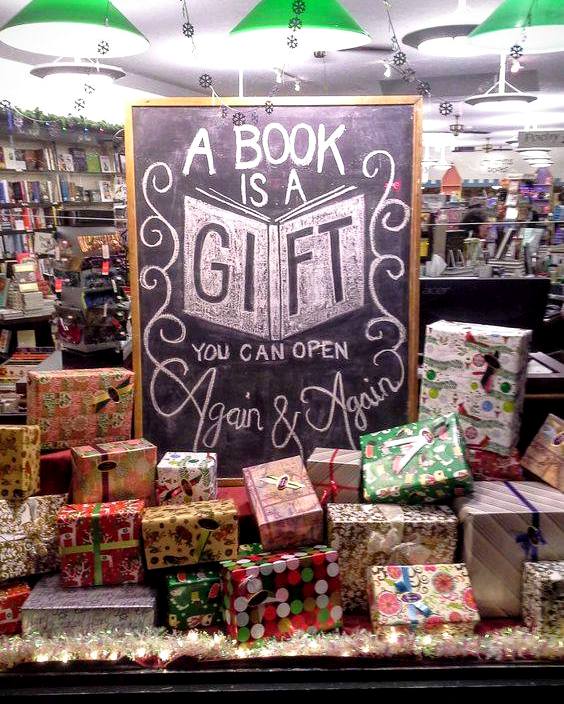 There are some things I don't miss about working as a frontline bookseller during holiday season crunch time. For example, I don't miss this conversation:
I need to find a book for my uncle.
What kinds of books does he like?
Oh, he doesn't read.
Or variations on its theme, like this one (recorded on my blog Saturday, December 17, 2005): "This afternoon I heard a customer say: 'I want to get a book for my uncle. Have you read this (holds up copy of Bad Dog)? He doesn't have a dog, but....' "
And yet, against all odds, right now all over the world booksellers are handselling myriad titles as gifts for non-readers. Learning how to answer that bookish near-koan ("What's the best book gift for a non-reader?") is a rite of passage for new staff members. The question will come up, and this time of year it will come up a lot.
The media knows: "Gift Guide: 17 books for the non-reader" (Chicago Tribune) or "Books to give this Christmas to harassed mum, non-reading nephew, fulminating uncle--and 13 other headscratchers" (Telegraph). For another perspective, read David Barnett's Guardian column headlined "This Christmas, don't give books to non-readers."
"Books expand our minds and give us a greater understanding of the world around us; yet, a lot of readers persist in looking down on those who don't read. And there might be many, many reasons for why they don't," he wrote, adding: "Reading is important. Literacy skills are vital. Children's reading drops off massively after the age of eight, which can cause problems in adult life. But being literate and having a love of books are two different things. Books might furnish your walls... but this Christmas, don't buy books to 'fix' people who don't want them."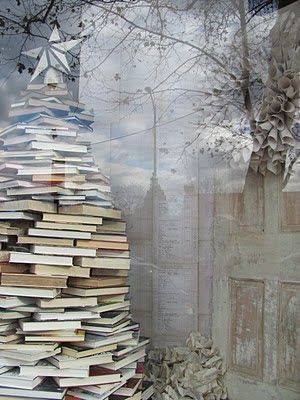 While Barnett's advice might work for amateur holiday gift-givers, it does not apply to booksellers, who are pressed to answer the question in real time, on bookstore sales floors, again and again by eager holiday season customers.
Booksellers have long met this challenge with grace and creativity. The December 17, 1876 edition of the New York Times proclaimed: "Then there are the bookstores! What wonderful things they have prepared for the holidays! Surely, there was never anything like it since printing and engraving were invented.... There are books for the learned and the unlearned, books for the aged and for the young, and for all the periods in between. Everybody may be satisfied with a book. And it would really appear as if those who provide books were perennially engaged in studying the human race in order to meet the requirements of those who may have been heretofore overlooked. At the very worst, there is no human creature so dull that he may not be moved by a beautiful binding of a book, or fail to respond to the universal language of pictures. This season we have some of the best works in the English language in dress that may be properly called high art."
What's the best book gift for a non-reader? The question sparks a couple of memories. In the early 1970s, I was student teaching at a high school. The assigned book for the class was Aldo Leopold's A Sand County Almanac, but one boy flat-out refused to read it. On a whim, I handed him my copy of Edward Abbey's Desert Solitaire and asked him to just check out the first few pages. Abbey's cranky voice worked. A decade later, I ran into this guy at an adult league softball game, and the first thing he said was how much he'd loved "that f***ing book you gave me." Said he still had his ragged copy somewhere. Maybe he hadn't read anything since, but he'd read that one.
And a few years ago, a friend having dinner at our house said he hated poetry because it made no sense to him. I grabbed a couple of books by Gary Snyder and David Budbill off my shelves, asked him to just give them a chance. "Now this," he said after sampling, "I like."
Sometimes the best gift book for a nonreader is simply... the right book. Often it's more complicated, but I've known many booksellers over the years who could unlock that mystery with just a question or two of their own. As Christmas Eve draws near, booksellers everywhere will spend the weekend saying variations on these magic words: "Tell me a little more about your uncle." Then they'll make a recommendation. It's a small Christmas miracle.
--Published by Shelf Awareness, issue #3154
Robert Gray
|
Comments Off
|