Sunday, March 25, 2012
"In our new digital lives, we're deluged by text but evermore removed from proper reading. The textures and objects that once filled our lives have been replaced by the bald touch screen, though for every physical thing left behind, the Internet generates a billion virtual simulations. One result is booksing: a palliative appreciation of books as things, which muddles up the nostalgia for a more tactile world with our anxiety about just not reading enough."

I came upon Raghu Karnad's article late last week in Mint, an Indian business daily that has a content partnership with the Wall Street Journal. Provocative writing haunts readers long after their eyes leave the page, and this piece certainly did so for me. Even the headline is a challenge, if not an outright scold: "Fake bibliophilia: Our irritating new tendency to fetishize the physical book is actually an excuse not to read."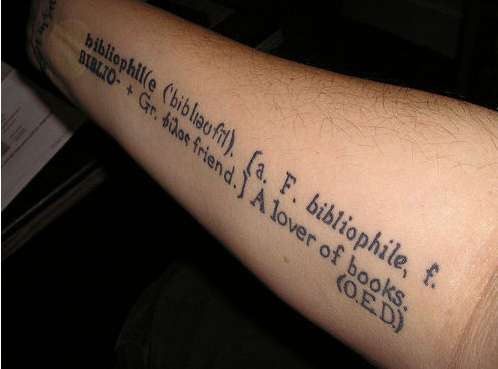 What intrigues me about Karnad's damnation of fake bibliophilia is his assumption that the roles of reader and "bookser" are mutually exclusive; that booksing is an inevitable sign of the bibliocalypse. As an old reader and bookser, I must disagree.

A booksing high is best when shared. As Karnad notes, "If you use Facebook or Twitter, you may have noticed the recent popularity of 'booksing,' which is very different from reading. Booksing tends to show up as a gushy, shared celebration of the idea of books, rather than of the experience of reading any given one."

I do use Facebook and Twitter, but I've also noticed that the same people getting a little "gushy" about "the idea of books" are just as often evangelizing for works and authors they have read and loved. I'm blessed by the fact that a majority of the people I know are readers. (This was not the case for much of my early life, so I appreciate my bookish clan.) And here's a little secret: Most of them are, as far as I can tell, fully addicted "booksers" as well. Hmm... I wonder if surrounding yourself with people who love books and reading as much as you do is just another deadly strain of booksing.

Karnad contends that booksing "often celebrates books through their most cosmetic aspects." He criticizes, among many things, "the over-scrutiny of cover design, the fetishization of typefaces, the reading of writing about reading and writing." He warns of "an epidemic of Tumblr pages that you can broadly call 'Hemingway, Typewriter,' in which famous authors are seen doing things." He scolds us for the "veneration of the collection, the shelf, the bargain bin, the discount haul, and other forms of textual abundance (or, as we know too well, unread accumulation)."

Well, I'm part of that problem, too. Every day I scout the Web wilderness for items that might be included in our Book Candy section of Shelf Awareness for Readers. As unofficial Booksing Editor, I find stuff like amazing book spaces, unusual book products, even surgically carved book sculptures. And if booksing is really a bad drug for a terminal malady, then beware the recent escalation of Pinterest, which is essentially a booksing doctor writing prescriptions on demand.

Karnad seems particularly miffed about The Fantastic Flying Books of Mr. Morris Lessmore, which recently won an Oscar in the best animated short category. He observed that you can leave it "feeling that both the film and the Academy's tribute are hollow and, all the more for their loveliness, self-defeating. I'd call them 'booksy.' " The Joy of Books video, which currently has three million views on YouTube, is also cited as symptomatic of the decline and fall.

"The joy of reading is harder to access than The Joy of Reading video," Karnad wrote. "I'm as vulnerable to this as anybody. Yet when booksiness gets a big plug from the Academy Awards, it leaves me feeling suspicious and sad and mad, because it looks like a worthless welfare check from a healthy creative form to one that's thought to be moribund. If reading is indeed about to die, then booksing is a good sign of its dropping pulse. If we stopped booksing instead, we'd have one less distraction."

Stop booksing? Never! In fact, I just saw a photo of this amazing "library loft" I want to share with you. And now I'll go back to reading my new favorite book--Geoff Dyer's Zona, an intriguing exploration of Andrei Tarkovsky's film Stalker, which ends with a striking shot of a girl reading in a room filled with books. Wait a second. Is that too booksy as well?--Published by Shelf Awareness, issue #1699.
Robert Gray
|
Comments Off
|